Castrol appoints Certa as distributor for all of Ireland
02/11/2023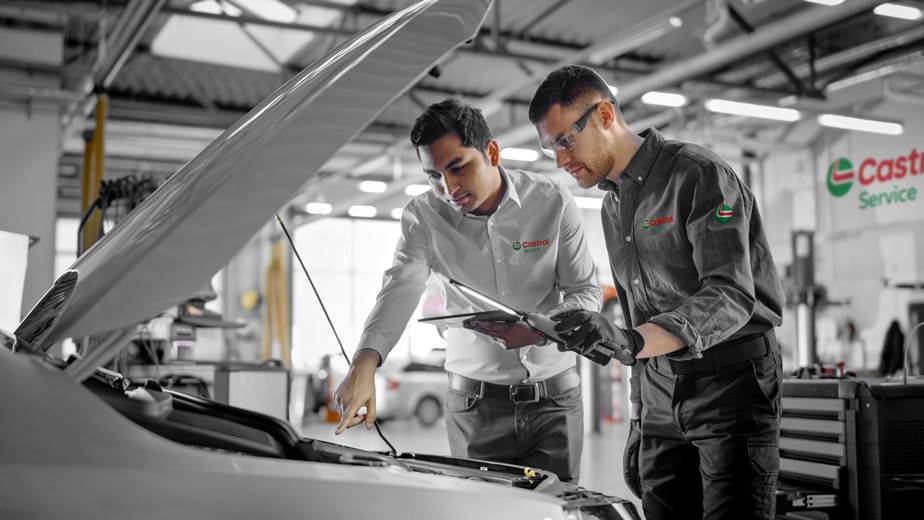 Castrol has appointed Certa, part of DCC plc, as its sole Country Partner for Ireland and Northern Ireland to focus on the distribution of products across automotive, industrial, marine and energy sectors.
The appointment will streamline the distribution of Castrol products, and Certa's new position as a one-stop shop means that customers operating across different sectors across the island of Ireland will no longer need to rely upon multiple distributors to access Castrol's latest range of lubricants, greases, coolants, and other advanced fluids.
The two companies will work together to strengthen customer support and account management teams, improve online access to product information, and expedite how orders are fulfilled and delivered. They will also invest in new brand awareness campaigns.
Castrol is a market leader in Ireland, where it has been operating for over 120 years. The brand has its origins in C.C. Wakefield & Co Limited, which was founded in London in 1899. Its first order was for 12 barrels of cylinder oil from the Dublin and Wicklow Railway, and Dublin was the location of its first overseas office.
Certa, which is Ireland's largest fuel distributor, operates 52 forecourts and 27 fuel depots. It employs 340 people, serves more than 100,000 customers, and delivers over 1 billion litres of fuel annually. It has been distributing Castrol products since 2016 and its appointment as a sole distributor represents a significant strategic development for the company.
Vesna Di Tommaso, Chief Executive Officer, Castrol Europe, said: "We know that our customers in Ireland operate across multiple sectors, and this requires a more co-ordinated approach to distribution. Certa will provide the convenience and efficiency of a one-stop shop.
"Both companies share similar values, with a progressive approach to innovation, and we both support a diverse range of customers who are experiencing rapid change. Certa's proven brand-building capabilities and market reach supports our strategy to continue building and growing the Castrol brand in Ireland."
Fabian Ziegler, Chief Executive Officer of DCC Energy, added: "DCC plc is proud of its long-standing relationship with Castrol in many regions across the UK and Europe, delivering a convenient and efficient service to customers. We are pleased Certa is becoming Castrol's sole Country Partner for all of Ireland – it is an important step in our journey with Castrol, and we will work to grow this relationship further.
"This is a particularly important expansion for Certa, and this new partnership will make it easier for Castrol customers across the country to access products, regardless of the sector or market in which they operate. Castrol is a well-known brand in Ireland, and Certa's national footprint positions it well to leverage the strength of the Castrol brand.
"At DCC, our ambition is to be a leader in energy transition and give our lubricants customers greater sustainable choices. This is why we want to partner with brands that share our vision of driving sustainability and enabling energy transition. Castrol embody this and share our vision for a cleaner and more sustainable energy future. We are very excited about the future of this partnership."
This new agreement coincides with the Europe rollout of Castrol's brand refresh, which is being implemented globally this year and into 2024. The new identity will be rolled out across Castrol's product packaging, service partnership programmes, facilities, online and offline marketing, and global sponsorship assets. The move is aimed at better reflecting Castrol's unique positioning in the market and the opportunities the company sees in meeting the changing needs of customers.