Evolution leads to further expansion as Coll-8 doubles Irish depot presence 
02/11/2023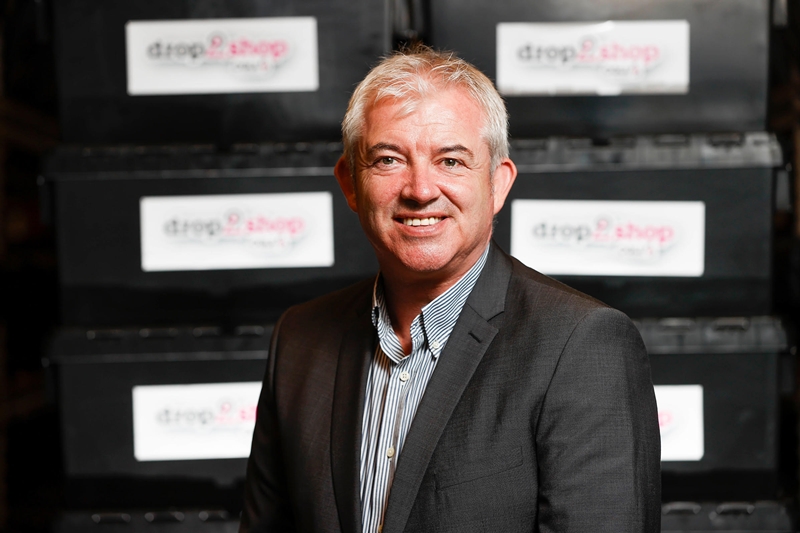 One of Europe's most dynamic logistics companies has announced a doubling in the size of its Irish operations.
Coll-8 Logistics has revealed that the decision to open a second Dublin depot is a direct response to growing demand from major UK brands wanting help in reducing transit times.
Coll-8's Founder and Chief Operations Officer, Dave Field, has explained that firms which relocated fulfilment operations to mainland Europe following Brexit have found it takes even longer to ship to Irish customers than directly from the UK.
He has described the new 35,000 square foot facility as a further sign of the company's evolution and one which offers clients "both speed and convenience".
"Even before we launched, we were absolutely clear that our services would be constantly refined to take account of what clients need and this new depot is precisely that.
"More than another indication of our being increasingly busy, it shows how prepared we are to adapt to our customers' own changing commercial circumstances and priorities.
"In the wake of the UK's withdrawal from the European Union, many brands invested in offshoring - transferring products and services to the likes of the Netherlands or Poland in order to sidestep the time and cost-intensive nature of new customs procedures.
"However, we are now seeing something another shift. Firms are looking for ways of satisfying Irish clients without the longer transit times involved in moving goods from mainland Europe to the Republic.
"Coll-8's ability to clear shipments from the UK is unmatched but our clients understand that it's even easier to transfer stock in bulk to Ireland than fulfill many small, individual orders.
"The amount of customs work which we handle continues to grow almost daily but this new depot already enables us to also provide the kind of warehouse management facilities which are very much sought after."
Mr Field's comments follow the publication of figures by the UK's Department for Business and Trade which showed that Ireland had become its fourth biggest export market.
During the 12 months to the end of March, sales to the Republic were worth £85.7 billion - more than France, China and India.
The same data highlighted that the value of all trade across the Irish Sea had risen by 59 per cent since the Brexit vote.
Ireland is especially renowned as one of Europe's most vibrant e-commerce markets, generating €7.4 billion (£6.5 billion) worth of online orders in 2022.
Mr Field explained that Coll-8's new depot on the Rosemount Business Park was convenient for clients moving goods either by sea via the port of Dublin or by air.
He added that the location was "the perfect complement" for the firm's existing headquarters at Baldonnell.
Mr Field said that the latest stage of Coll-8's expansion would involve the initial creation of a dozen new jobs, meaning that its workforce has more than doubled to 100 staff in less than the last two years.
In May, the company relocated its UK head office to 15,000 square feet depot on Runcorn's Manor Park Industrial Estate following a seven-figure investment.
Coll-8, which launched in 2019, maintains another site at Tamworth, in Staffordshire, and has enjoyed "unprecedented growth" over the last 18 months, a period during which turnover and the size of its client roster also doubled.
It operates the award-winning drop2shop network, which allows Irish shoppers to collect and returns goods bought online at a nationwide network of leading convenience stores.
Mr Field explained that the number of participating premises is set to grow by as much as 50 per cent before the end of this year.
A customs clearance system which Coll-8 created in-house has been a spectacular success.
In the run-up to Christmas last year - the busiest period in the entire logistics calendar - it processed in excess of 60,000 customs declarations each day, many more times than the numbers handled by rivals.