Port of Waterford joins Irish Ports to host Irish Port Safety Week
20/10/2023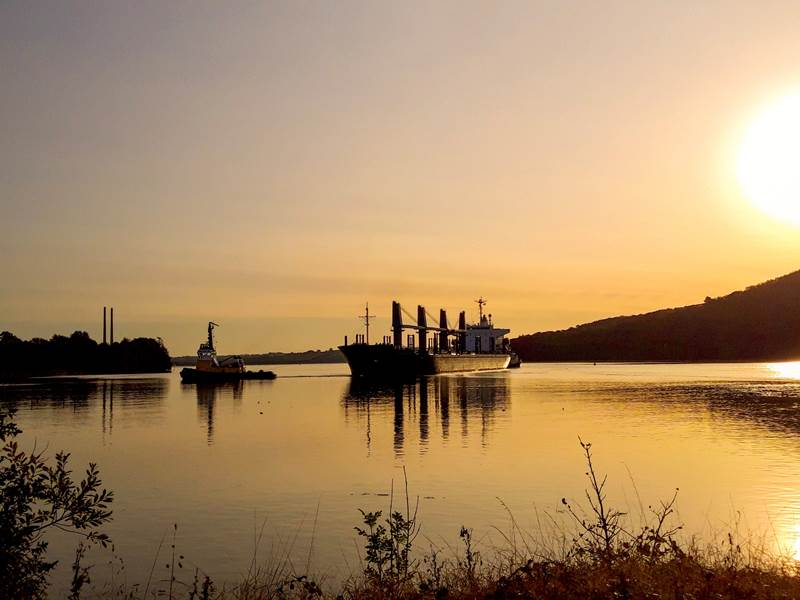 The Port authorities of Ireland have joined together through the Irish Ports Safety Forum to host and promote the third Irish Port Safety Week from October 23rd to 27th 2023.
The aim of this week is for the port authorities to work collaboratively to highlight and enhance collective safety responsibility and awareness for all port users, with events planned under differing themes throughout the week.
The chair of the Irish Ports Safety Forum, John Carlton said, "This week is an opportunity for the port authorities and their stakeholders to promote a culture of safety in the workplace with the objective of improving safety and performance in the port sector, share experiences and knowledge in order to drive continual improvement in eliminating accidents at work. Events organised across the ports will be open to all port stakeholders and the participating ports are inviting and encouraging as many people as possible to get involved with the objective of improving the safety and welfare of all port workers."
The Irish Port Safety Week dates of 2023 have been selected to follow European Safety Week. All ports nationally have been invited to participate in the national safety week with different collaborative events taking place at each port daily.
You can follow events on the social media sites of the participating ports #irishportsafetyweek
The themes of the Irish Port Safety Week include the Awareness of Port Golden Rules, Class 3 PPE, Emergency Response, Traffic Management, Employee Wellness, Water Safety and Safe and Healthy Work in the Digital Age, which is the overall theme of European Safety Week.
Commenting on the upcoming health and safety events, CEO at Port of Waterford David Sinnott says, "The health and safety of all Port users is paramount and the events planned for this week serve to create greater awareness and to enhance skills and competencies to ensure a safer work environment for all."
The IPSF is delighted to have the support of the H.S.A. (Health and Safety Authority) for Irish Port Safety Week. The H.S.A. have various guidance and advice available to Port stakeholders and the Irish Port authorities are encouraging all employers and employees in Irish Ports to engage with the relevant support available to them on the H.S.A. website, www.HSA.ie
In addition, there will be representations from An Garda Síochána and the Road Safety Authority, Fire Services and the Irish Coast Guard at specific Port events during the week.