Keeping an eye on costs with FTA Ireland
19/10/2023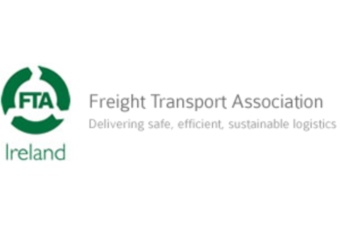 Inflation in Ireland may have dropped back to 6.4% in September, but the cost of moving goods to and from customers remains a key concern throughout the supply chain. To ensure that both suppliers and customers continue to achieve best possible value for money for their logistics movements, business group FTA Ireland, in partnership with Bank of Ireland and ENPROVA and supported by specialist research agency Analytiqa, have published its fifth annual Manager's Guide to Distribution Costs.
Unveiled at the annual FTA Ireland Transport Manager Seminar, the guide provides essential information to support organisations in their strategic planning of supply chains and provides invaluable support for those wishing to procure freight distribution services. And as Aidan Flynn, Chief Executive of FTA Ireland comments, cost management must be the key focus for all those within the supply chain as the Irish economy continues to recover from the impact of the pandemic:
"With economic pressures affecting all areas of the economy, managing costs should be the number one priority for all those operating in Ireland's supply chains," he says. "The cost of doing business continues to rise, and it's vitally important that the right planning and business decisions are taken to maintain control of costs and prevent inflationary pressure on the economy.
"When costs are so volatile, it's vital that any price rises are offset through greater operational efficiencies, improved productivity and increased income streams," he continues. "Packed with topical data and advice, the report will provide essential information that informs organisations in their strategic planning and highlights the cost of distribution for those that procure freight distribution services. Supply chain businesses need to be judicious in understanding the cost of operations and flexible enough to deal with the knock-on consequences of record inflation figures, such as increased wage demands, increased cost of energy and other products and services."
Jack Chambers T.D., Minister of State with responsibility for International and Road Transport and Logistics, supports the ambition set out within the report and is urging Irish logistics operators to pay close attention to its contents, to help management in daily and longer-term planning:
"Logistics businesses play a critical role in Ireland's supply chains and are the lynchpin of our economy," he says. "The Guide provides critical insights to ensure that operators can continue to operate to the best of their ability, and gives them the opportunity to review key statistics and indicators on an annual basis, so that they can formulate and enhance their future development plans. It is a vitally important data source for Irish freight and logistics companies."
The Guide has identified several key trends for the sector in 2023, including the fact that haulage rates are not increasing with other business costs (8% compared with 17%), leaving hauliers without sufficient capital to invest in new technology. Ongoing vehicle supply chain issues and an unwillingness to commit to one alternative fuel over another have seen a slowdown in the purchasing of new vehicles, which could hinder Ireland's path to a Net Zero economy.
Flynn continues: "Irish hauliers want to decarbonise their operations but cannot commit huge sums of money to the vehicular equivalent of the Betamax video recorder. To protect Ireland's supply chain and service it with compliant vehicles, it is vital that the government provides clarity on the preferred fuel to be used, and fast tracks a nationwide refuelling network so that logistics vehicles are not stranded without any means of power. There is still so much to be done, but with operating costs still so high and inflation having such an impact, it is vital that logistics businesses are given as much notice as possible in order to make a smooth transition to new fuel options."
To obtain a copy of the 2023 FTAI Manager's Guide to Distribution Costs, please visit https://www.ftai.ie/cost-of-distribution