Raising sustainability standards: Ted Brennan group join's forces with Carbon Literacy Project
09/02/2023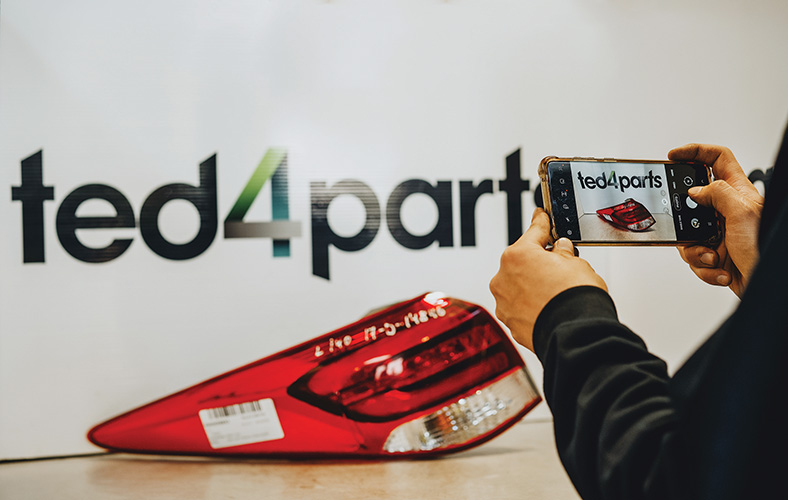 Continuous learning = Continuous improvement.
Ted Brennan group in 2021 joined forces with the Carbon Literacy project committing to take the next step on their sustainability journey, a pledge to educate Industry professionals and clients who wish to make a difference.
The training courses are accredited by the Carbon Literacy Project, a charity which aims to make carbon literacy learning accessible for all in order to create a low carbon culture.
The two organisations have also collaborated with Auto Trader to develop the Carbon Literacy Automotive Toolkit – designed to accelerate the implementation of carbon literacy across the automotive sector.
To date those who took part examine the impact of their own CO2 footprint, in work and the community, considering real, tangible ways they can act to create meaningful, lasting change.
As a result of the certification, learners will pledge and take action to reduce their own carbon footprints and use their developed understanding of the climate context to exert influence in their personal and professional lives. Common pledges have included switching home energy tariffs to green suppliers, avoiding fast fashion purchases, and growing fruit and vegetables at home.
This action demonstrates Ted & Co commitment to a Sustainable future. Not only has it helped the organisation and all staff but is also driving positive change to the industry in Ireland.
If you or your team feel you would benefit from this feel free to get in touch for more details:
Limited spaces available: [email protected]
Ted4parts saves An Garda Siochana €145K a year with accurate Carbon savings.
National fleet of An Garda are reported to be saving €145K a year on fleet maintenance for Vans and Cars and has drastically cut its vehicle downtime, thanks to Green parts supplied by Ted4parts.
As a major client for Ted4parts, since 2020, the use of Gren parts, have been crucial to keeping the fleet on the road, providing accurate carbon savings and costs on a monthly basis.
Working with an advanced IT platform purposely built to accurately match part numbers and communication between the main stakeholders, Ted 4parts are leading the way in servicing national fleet contracts.
All staff are experienced in the sector and trained to a VRAC standard ensuring the parts that are supplied are of the highest quality.
The key for customers is of the shelf JIT ordering, reducing time line of vehicles on the road.
With supply issues for all vehicle New Parts now deemed a Global crisis, Green Parts is the better choice and the more sustainable option.
If you have a fleet of vehicles and want to learn more contact our passionate team on: 0429749477. [email protected]
First published in Irish Trucker magazine Vol 25 No 6, November/December 2022