Keeping the wheels of industry turning 
02/02/2023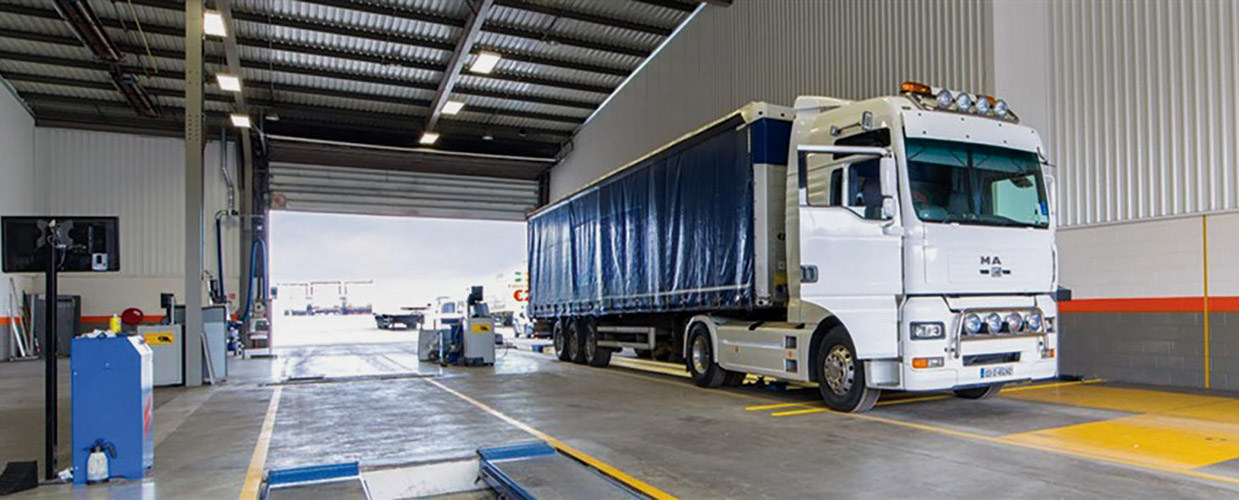 Spanners Ltd offers its customers a friendly, professional and reliable service for all your vehicle service and maintenance requirements. Irish Trucker touched base with Office Manager Anna Coogan to hear more about the company, the impact the Covid-19 pandemic had on business and its overall hopes going forward.
Business has been good as of late for Spanners Ltd and the plan for the team in Ballymount, Dublin 12 is to try and keep things like that right through to next year, according to Office Manager Anna Coogan.
Currently employing 60 full-time staff, the company operates with a state-of-the-art workshop that caters for all light and heavy commercial vehicle needs, from a minor service, safety inspections or CVRT preparation work through to a complete refurbishment, with all work carried out by experienced and qualified professionals.
Part of the Beauparc Group (Ireland's leading utility company for green energy and waste management solutions), Spanners Ltd is also conveniently located just off Junction 10 M50.
The excellent location is less than a minute away from the M50 to its gate from where the company itself provides its customers with a unique service which is second to none.
Irish Trucker learned all about this thriving company from Office Manager Anna Coogan, who is also immersed in the fleet compliance section of the business, and has been working for Spanners Ltd since it opened its doors in 2016 and the Panda Group as a whole since '08.
"Business is very good at the moment and, I suppose, with Covid of course, there was a down period where footfall decreased substantially," Anna outlined.
"Although, it didn't drop as much as we expected it to. At the time we introduced measures to make our customers more at ease coming in during that time.
"We added thermal imaging cameras and an extra waiting room to increase the seating area for customers waiting for their tests to be complete. So we provided different options there for people coming into our centre.
"It has really picked up now and we're doing on average 250 plus test a week, which is fantastic. We're back to pre-Covid numbers if not slightly higher, so we're very happy with the way things are going at present."
Spanners Ltd has also added in a new ramp on the light lane so as to keep up with the demand from customers.
It's an aim of the company's going forward to test more and more light vehicles as they turn over much quicker than heavy vehicles – hence why another ramp has been added and remains busy ever since.
Indeed, the workshop team at Spanners Ltd consists of auto electricians, motor technicians, HGV technicians, metal fabricators, tachograph and speed limiter technicians and CVRT testers.
Together, these ensure that consistent high-quality, friendly, professional and reliable solutions are provided in line with operator expectations.
Testing over 250 vehicles a week at one premises is no simple task and, when asked about reasons for the company's success, Anna is quick to say that it's very much a team effort across the board.
"We can't deny that the testers are at the forefront of it all for us. They're the staff dealing face to face with our customers," she said.
"Our main objective when a customer calls in, is that they will get a booking with us within 24 hours. We don't only apply that solely to the return and large customers, we try to do our best to apply that to every single customer that contacts Spanners where possible, be it an individual or a large company.
"We have loyal customers that have been coming to us since we opened our doors back in 2016 and they are still with us today. Some of those customers have also recommended Spanners to others for their testing requirements and we have maintained those customer's also, which I think speaks volumes in terms of the customer care and the service we provide.
The Office Manager also points out that there's really only one approach the company can take to ensure they stay ahead of their competitors out there.
"It's all about the staff that you have. There's not an awful lot that we can do to stand out from our competitors. The price of tests are set across the board from one test centre to the next, so, we can't do any special offers to try and get customers in or to compete on that level," said Anna.
"The only thing you can really control is the customer experience when they come in here, make sure people are as comfortable as possible and they're dealt with in a friendly and professional manner."
Right now, Spanners Ltd is the in market for another tester to add to its team.
In fact, the company is always on the look-out for another good tester to join the team in the M50 Business Park.
"We currently have five testers in the test centre at present, but the demand is always there from our customers for extra testing slots," she said.
"We're currently looking for an additional tester to come in and join our growing team. The more testers that you can get to join the team, the better the service you can provide to your customers.
"Expanding, in regard to lanes, we're not looking at that at the moment but we're definitely looking to increase staff in the test centre itself."
Looking towards the months ahead for the business, Anna says the priorities for Spanners Ltd are rather straight forward.
2023 will see the company into its seventh year and, as she herself put it, "the hopes are just simply to retain the customers that we have and expand out test numbers where possible."
She concluded: "We very grateful for the loyal support we have received from our customers over the past six years, we look forward to growing and continuing those relationships long into the future"
Spanners Ltd
M50 Business Park,
Ballymount Ave,
Ballymount,
Dublin 12
D12 HD35
Email: [email protected]
Tel1: 01 652 3333
Tel2: 01 424 5040

First published in Irish Trucker magazine Vol 25 No 6, November/December 2022