Coll-8 setting customs clearance records as expansion continues
16/12/2022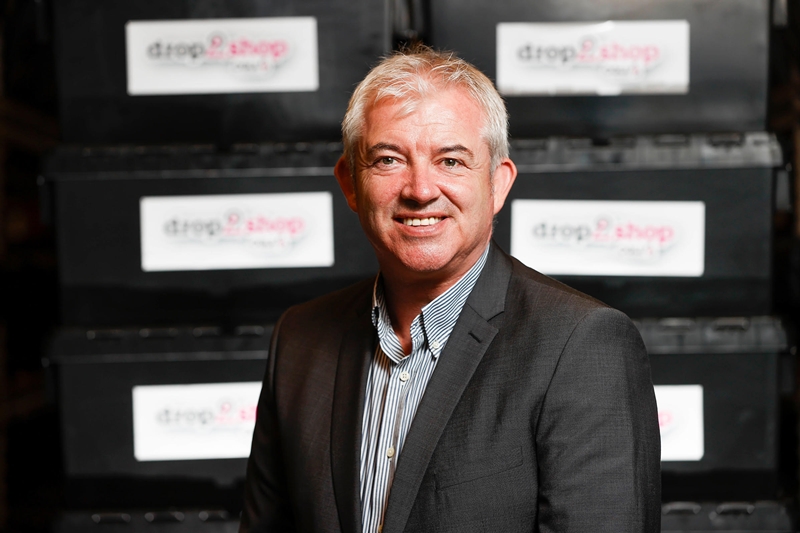 Irish-based Coll-8 Logistics has described how it has seen turnover, client, employee and depot numbers at least double in the space of the last 12 months.

Founder and Chief Operations Officer, Dave Field, has said that progress made during the period fully justified the extensive investment in systems and specialists since the company launched just three years ago.

As well as "easily surpassing" its record for completed customs clearance projects on behalf of clients, Mr Field explained that Coll-8 has recently opened two new depots in the Irish Republic and the UK to accommodate the extra work.

He added that Coll-8 was now Ireland's leading customs clearance specialist and responsible for processing 40 per cent of all declarations arising from e-commerce sales recorded by the country's customs service.

"We are all truly delighted to see the effort paying off. Together, we have put together a team capable enough to cope with dramatically changing commercial and economic circumstances to help our growing number of clients.

"By creating the technological structure which allows us to operate very differently to our competitors and make a real difference to the logistics industry and the environment is a source of particular pride.

"Even though the past year has seen us take remarkable forward strides, we are confident that we are nowhere near realising our true potential.

"In the months to come, I believe that we can really capitalise on the movement which we have built up and show the merits of the systems which we have created in-house."

Coll-8 Logistics was launched in 2019 by Mr Field, who had previously co-founded the company which went on to become the Republic's biggest independent supply chain business.

The following year, Coll-8 Logistics announced a partnership to roll out its drop2shop e-commerce delivery and returns platform across Ireland's largest network of convenience stores owned by BWG Foods.

Mr Field explained that the network of participating premises is increasing so rapidly that it is anticipated to grow by as much as 50 per cent during 2023.

Furthermore, the fact that drop2shop uses BWG's own fleet rather than needing vehicles of its own means that Coll-8 reduced its likely carbon footprint by 150,000 tonnes of CO2 in the last year alone.

The performance of Coll-8's customs clearance system - developed to help major brands navigate the impact of Brexit on the speed and cost of shipments from the UK to Ireland - has arguably been even more spectacular.

Rolled out in the run-up to last year's pre-Christmas parcel peak, it was handling 17,000 declarations per day, 10 per cent of all documents registered at the height of December 2021 rush.

However, Mr Field has disclosed that even before the start of this year's festive online shopping boom, Coll-8 is already dealing with 62,000 declarations, 40 per cent of the current total volume and much more than its rivals.

In addition, he noted that a unique new system to automate the process of reclaiming VAT and duties on returned e-commerce purchases had been "another shot in the arm" for business, driving the volume of parcels and clients with which it deals ever higher.

As a result, Coll-8 has opened two new facilities - a 35,000 square foot depot at Blanchardstown, Dublin, and a 15,000 square foot cross-docking site at Runcorn, Cheshire, to consolidate shipments to the Republic.

That has led to staffing levels across all three of Coll-8's offices, including its head office at Baldonnell, doubling from 42 to 80 since August.

Mr Field has also stated that the company is well on target to record more than €11 million in sales by the end of this year - double the previous year's outcome.

The developments have been warmly appreciated by clients. One - the SMP Group, which is among Britain's leading print and marketing communications specialists - said that Coll-8's service was "second-to-none and unequalled for UK to Ireland shipments.