'Unrelenting' online appetite helps Coll-8 double turnover
07/09/2022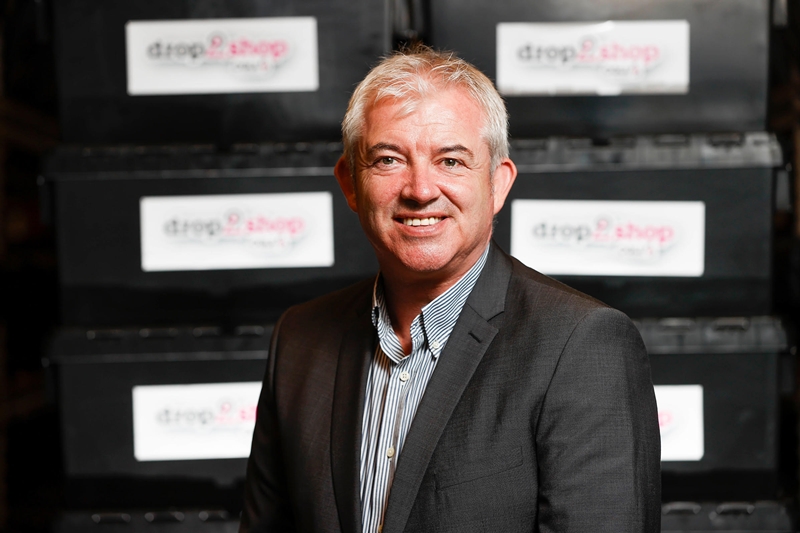 Ireland's continued appetite for e-commerce has led to record half-year figures for one of Europe's most dynamic logistics companies.

Irish-based Coll-8 Logistics has revealed that its performance in the last six months means the firm is on target to record more than €11 million in sales during 2022 - double the previous year's outcome.

Founder and Chief Operations Officer, Dave Field, said that the increase underlined the degree to which consumers had kept faith with e-commerce despite a lifting of the lockdown restrictions which had forced high street stores to close during the pandemic.

He added that as well as the success of Coll-8's award-winning e-commerce delivery and returns platform, drop2shop, the firm was playing an ever larger role in helping UK brands cope with the aftermath of Brexit.

"In spite of forecasts that Irish shoppers might abandon online retailers for 'bricks and mortar' premises once lockdown measures were eased, the volume of business which we are handling would suggest that is anything but the case.

"The Republic has become a market of real significance for domestic and international brands in recent years.

"That only intensified due to the kind of impact on consumers' habits brought about by the pandemic which no-one could have anticipated. Online sales activity remains high and remains so in the face of the rising cost of living too.

"The challenges which retailers have faced as a result both of Brexit and the introduction of new rules on VAT and duties by the European Union last year have only added to our workload.

"In a relatively short space of time, we have become the logistics partner of choice for a growing roster of major brands, dealing with both deliveries and returns through our drop2shop network.

"Equally importantly, however, we are playing a key role in helping them overcome the extra paperwork required to sell their goods into Ireland.

"We believe that the investments which we have made in key systems and personnel will enable to us to retain and capitalise on our market-leading position."

Mr Field's comments follow the publication of data by Ireland's Central Statistical Office (CSO) in the last few weeks showing that online orders accounted for 4.9 per cent of all retail sales in the Republic during July - 50 per cent up on the figure for 2019.

European research has also concluded that Irish consumers spent £6.04 billion (€7.142 billion) online during 2021 - a rise of seven per cent in a year, three times that of the UK.

Coll-8 Logistics was launched in 2019 by Mr Field, who had previously co-founded the company which went on to become the Republic's biggest independent supply chain business.

The following year, Coll-8 Logistics announced a partnership to roll out drop2shop across Ireland's largest network of convenience stores, including those within the Spar, Mace, XL and Londis chains.

Mr Field explained that the number of participating premises was increasing so rapidly that he anticipated the network would grow by as much as 50 per in the next 12 months.

Drop2shop is currently available to more than 500 online retailers, including leading brands in the UK and further afield.

Mr Field added that the customs clearance system which Coll-8 had created in-house had witnessed further strong growth in volumes.

Only weeks after its introduction, the system was processing 5,000 customs declarations per day.

Mr Field said that demand grew so much over the course of 2021 that Coll-8 was dealing with more than 32,000 declarations during December - 10 per cent of all such processes recorded by the Irish customs service.

He said that some of the extra volume had come from logistics industry peers who recognised that the Coll-8 platform was "more effective and more efficient than anything else available" for dealing with Irish e-commerce imports.

Mr Field also outlined how Coll-8 had grown its overall workforce to 42 employees, doubling the size of its UK and Irish sales department in the process.