Co-organiser Paddy is also sponsoring Tipperary Truck Show
23/08/2022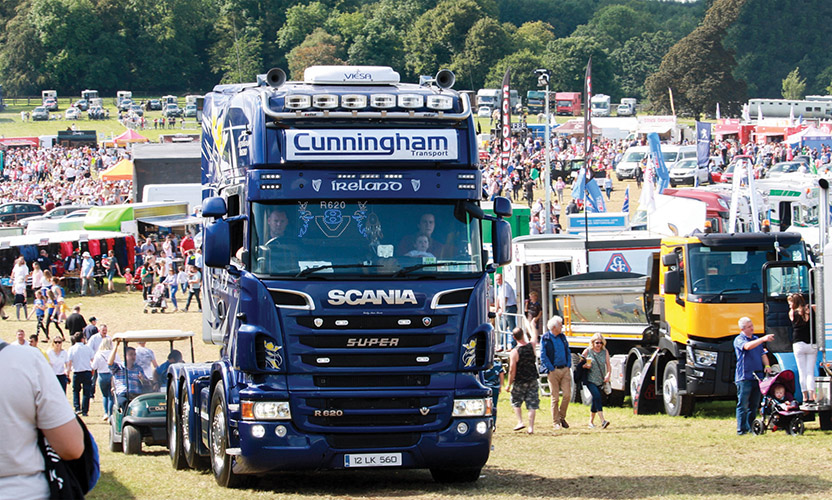 As well as being one of Tipperary Truck Show's organisers – alongside Daire Maher and Philip Ryan – local man Paddy Graham is also one of the official sponsors of the 2022 edition of the show through his new venture, Paddy Graham Truck & Trailer Repairs & Servicing.
Paddy Graham Truck & Trailer Repairs & Servicing can be found in a prime location at Garrenmore, Cashel, between the Horse & Jockey exit (Junction 6) and Junction 7 off the M8 motorway. Paddy had already earned a stellar reputation providing car and commercial vehicle servicing and repair solutions from his base in Dualla but has opted to spread his wings with the new enterprise.
"I leased the premises last September and opened in March of this year, once we had everything sorted out. It took a while to get it going," he reveals. "I'd been in business in Dualla working on both trucks and cars since '09 and I saw an opening for a new truck and trailer garage in Tipp. We're in a very accessible location as the road runs parallel with the motorway and the garage is very convenient to passing traffic."
The new commercial vehicle garage complements the Dualla mechanic's original business and both have evolved naturally and organically: "I never intended to be self-employed but when I was made redundant in '09 I started to do a bit of work from the home place and it got bigger and bigger," he reflects. "It wasn't something I planned."
Excellent service is the main reason why customers keep going back to Paddy and / or recommending him to others. "I try to look after everybody as best as I can," he confirms. "Even if it's just to get somebody going again so they can get home or back to their own workshop, I'd be happy enough. I'd never leave anyone stuck."
As the name implies, Paddy Graham Truck & Trailer Repairs & Servicing provides a complete range of servicing and repairs as well as DOE preparations and is also home to the only drive-through rolling road in Tipp. The idea behind this was not to take work away from anybody else but to provide an extra service and give peace of mind to operators and drivers.
The business currently generates employment for three mechanics and one man in stores while Paddy's wife Geraldine looks after all the paperwork. Paddy still repairs and services cars and vans from the garage at home but focusses on the heavier stuff in the new specialist commercial vehicle workshop. "I didn't really have the space to do that in Dualla but there's plenty of space here and it's more suited to artics."
Alongside Mike Moran of MDS Truck-Wash Naas, Paddy Graham Truck & Trailer Repairs & Servicing is sponsoring the 2022 Tipperary Truck Show, which takes place on Sunday, August 28th. Mike and Paddy are both agents for the renowned Kenotek Auto Cleaning range, including the famous Cargo 4100 wash.
The Dualla truck enthusiast was one of the founders of Tipperary Truck Show, which he, Daire and Philip introduced to Dualla Show for the first time in 2014. "We had around 120 trucks at the first show and there were close to 700 at the last one in 700," he states. "Who would have thought it for a truck show in a field in South Tipp? We went viral with the idea of the American-style bale truck, which we built to promote the show. For a small village to build that as an idea for the second show was some achievement and it drew a big crowd. The show has since gone from strength to strength, with the number of trucks increasing every year."
The Saturday night is a special spectacle, with the outdoor venue illuminated by the lights from all the trucks, a barbecue, a band and a DJ to keep all the truckers entertained. Everybody behaves themselves and keeps the place clean and tidy.
"The show is unique," Paddy concludes. "The site is in a small valley and the trucks are all parked on a hill with Ballyowen House as a backdrop. We are always blessed with good weather. It dries up something unreal around here. There was one year where it rained in the morning, alright, but we were killed with the dust by 5pm!"
Paddy Graham Truck & Trailer Repairs & Servicing,
Garrenmore,
Cashel,
County Tipperary.
Tel: 086 6862609 / 085 7665415
Email: [email protected]
Tipperary Truck Show returns on Sunday, August 28