Full of the Pipe and Make-A-Wish Ireland
01/07/2022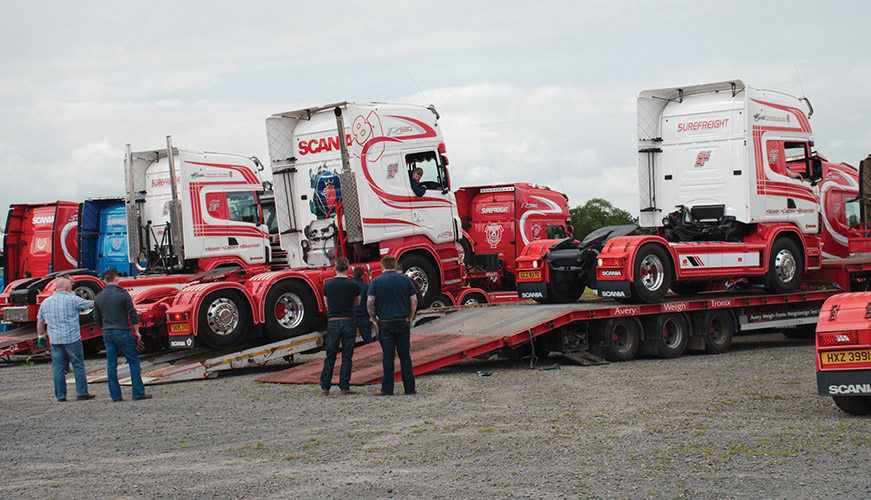 Full of the Pipe has helped many worthy causes down through the years and this year is no exception. One of the charities supported this weekend by the 2022 event is Make-A-Wish Ireland, which has been making seriously ill children's dreams come true for 30 years and counting.
Marking its 30th anniversary this year, Make-A-Wish Ireland has one simple aim – to grant the wishes of children with life-threatening medical conditions; bringing them hope, strength and happiness. Since its inception in 1992, Make-A-Wish Ireland has granted wishes to coming up on 3,000 brave children nationwide, including 102 wishes granted in 2021.
Make-A-Wish Ireland works with 23 hospitals and has 104 community volunteers. Together with the countless individuals, fundraisers, families and supporters who get behind this remarkable charity, they create life-changing circumstances for children with serious illnesses.
A wish granted is true magic for that child, providing respite from their normal routines of hospitals, doctors and treatment. As Make-A-Wish does not receive any government funding and relies overwhelmingly on the kindness of the Irish public to continue granting wishes, the support of events such as Full of the Pipe is invaluable.
From working as a farmer for the day to becoming a rugby sports commentator, April, 2022 was filled with many magical wishes granted to wonderful children. One received a bedroom makeover; another went on a shopping spree; while others received a home cinema, a gaming PC, met a celebrity, went to Center Parcs and got to work as a zookeeper. Precious memories that can never be taken away…
Earlier this year, Munster and Ireland rugby legend Peter O'Mahony organised a giveaway to raise funds for Make-A-Wish Ireland, auctioning an Irish rugby jersey autographed by the whole squad and a pair of boots signed by the man himself. This giveaway surpassed Peter's fundraising goal of €5,000 and the money raised will go a long way towards making more magical dreams come true.
But it's not just sports stars and celebrities from Michael Flatley to Daniel O'Donnell and Imelda May who have contributed to the ongoing success of Make-A-Wish Ireland in granting wishes to seriously ill children for the past three decades, but ordinary individuals, children, schools and other organisations who organise events and give donations to make all of this possible.
As a well-respected and popular children's charity, Make-A-Wish is fully committed to providing the maximum level of care and enjoyment to children and their families. This is achieved through a combination of professionalism, attention to detail and sensitivity. Nothing is too much trouble for a wish child. Wherever possible, Make-A-Wish ensures that all immediate family members can participate in the child's wish, enabling the whole family to create lasting, happy memories.
Make-A-Wish Ireland is an affiliate of the international Make-A-Wish family, an organisation which started in America in 1980 with the first wish child Christopher James Greicius. Today, there are 39 affiliates of Make-A-Wish International, all of which are autonomous in terms of their fundraising efforts. Make-A-Wish grants the wish of a child with a life-threatening medical condition every 16 minutes. Some 33,000 wishes were granted around the world in 2019 alone!
Make-A-Wish International serves children in more than 50 countries on five continents. With the help of generous donors and over 43,000 volunteers, Make-A-Wish has granted more than 490,000 wishes worldwide since its inception, each one a life-changing intervention for children with life-threatening illnesses.
Every single wish granted by Make-A-Wish Ireland since its genesis in 1992 is unique as it comes from the child's own imagination and usually involves the whole family. Such a wish can have a lasting impact on a child's life and happiness.
Throughout 2022, to mark the 30th-anniversary celebrations, Make-A-Wish Ireland will be sharing stories from their wish children and families past and present who have experienced the life-long magic of a wish granted. These stories – along with all the other latest news and updates - are being published regularly on the charity's social media platforms.
Critically ill children have heard enough bad news for a lifetime. We all have the power to give them hope. Your donation will help Make-A-Wish Ireland continue delivering joy, memories and much-needed good news to hundreds of families across Ireland.
Make-A-Wish Ireland
2 Leopardstown Business Centre
Ballyogan Avenue
Leopardstown
Dublin 18.
Tel: 01 2052007
Fax: 01 2052023
Email: [email protected]
Web: makeawish.ie