LauraLynn: making the most of short and precious lives
29/06/2022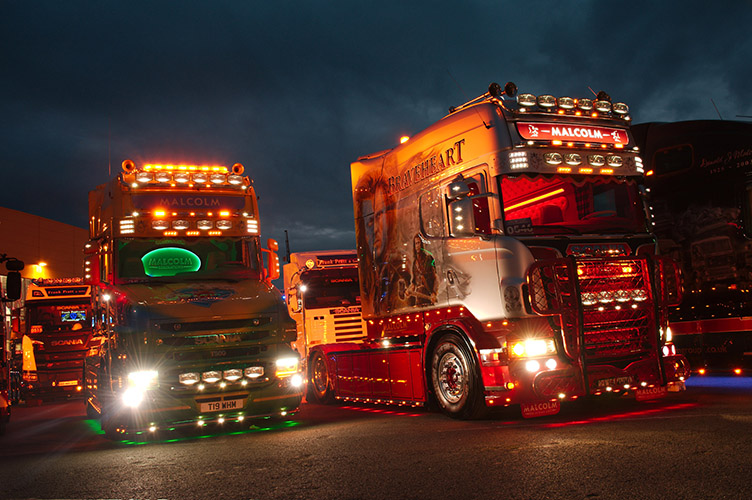 Full of the Pipe is much more than just an annual truck show. The organisers also use the event as a vehicle to generate much-needed funds for a host of charities. LauraLynn, Ireland's Children's Hospice, is one of the official charity partners of Full of the Pipe in 2022.
Ireland's only children's hospice. LauraLynn provides palliative care and support for children with life-limiting conditions (and their families). This includes respite, home support, transitional, crisis and end-of-life care.
The hospice's mission is to provide a Community of Care that delivers evidence-based, personalised services to children with palliative care needs, complex care needs and complex disabilities, whilst also providing family support services and a home to residents where quality of life is paramount.
Ireland's first and only children's hospice, LauraLynn House - a healthcare facility specially-designed to meet the complex, clinical needs of each child and aims to provide a warm and welcoming 'home from home' environment – opened in 2011 and celebrated its tenth anniversary last September. LauraLynn House features seven en-suite children's bedrooms and one child-and-family suite, while upstairs there are an additional four en-suite family bedrooms, Up to eight families can stay at any given time.
Last July, as part of their 10th -year celebrations, LauraLynn launched The McKenna Scholarship, named after founders Jane and Brendan McKenna. This scholarship supports the expansion of the knowledge base in children's palliative care and marks a major development in LauraLynn's research strategy. It will provide funding for a student undertaking a postgraduate degree (MD or PhD) in the field of children's palliative care.
September, 2021 was a landmark month as LauraLynn marked a 'Decade of Care'. As part of their tenth anniversary celebrations, they announced exciting plans to expand services both in Leinster and also through a satellite service in Cork, bringing services closer to home for children and families across Munster.
Meanwhile, rather poignantly, a Memorial Tree - beautifully sculpted by local artist Emma Jane Rushworth in collaboration with the School of Engineering in DCU - was unveiled at the hospice to honour all the children who have passed away over the years.
LauraLynn is a truly exceptional organisation, which relies predominantly on funding and donations from the community. Offering support for children from birth to age 18, all hospice care is provided free to families and children can be referred from anywhere in Ireland. Services include planned short breaks (respite), direct care, symptom management, specialist therapies (including physiotherapy, occupational, play and music therapy and psychology), end-of-life care, family support, bereavement support and home support.
A fundamental principle of children's hospice care is that support is provided to the entire family, including siblings, grandparents and extended family members.
In total, it costs €5 million each year to provide LauraLynn Hospice's specialised care to 200 families. While LauraLynn receives some statutory funding, the majority of their income is generated through fundraising. To this end, a massive €4.6 million must be raised through donations this year, for example. This weekend, Full of the Pipe is doing its own little bit to support and promote this extremely worthy cause.
The history of the hospice has evolved over many years from its beginnings as a convalescence home for children from the inner city in 1925 to the opening of the award-winning LauraLynn House healthcare building in 2011.
In addition to LauraLynn House, Hazel House, Holly Oaks and Willow View - which were formerly known collectively as Children's Sunshine Home – are also located on the 3.6-acre site, which was donated by the Overend Family of Leopardstown. Within these residential houses, care is provided to young people with intellectual disabilities, with funding provided by the HSE.
Led by Chief Executive Officer Kerry McLaverty, LauraLynn employs approximately 140 staff across its multidisciplinary care teams as well as support within teaching, research, fundraising and administration departments.
LauraLynn's holistic approach to care enables them to support the whole family, allowing parents to be Mum and Dad rather than full-time carers and enabling families who find themselves in very difficult situations to make the most of their little moments together.
LauraLynn,
Leopardstown Road,
Foxrock,
Dublin 18.
Tel: 01 289 3151
Web: lauralynn.ie