Deserved recognition and support for Ireland's 'little blue heroes'
24/06/2022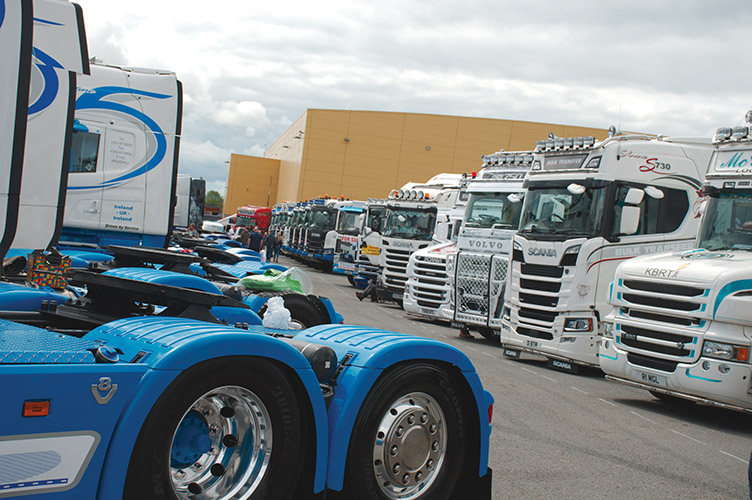 The common denominator in the main charities supported by Full of the Pipe in 2022 is that they all focus their attention on providing much-needed assistance and respite to children with severe illnesses – and their families. As well as LauraLynn and Make-A-Wish Ireland, Full of the Pipe is also getting behind a third extremely worthy cause: Little Blue Heroes Foundation.
Empowering the lives of children with serious illnesses, while supporting their families at the same time, Little Blue Heroes Foundation is a not-for-profit charity operated entirely by unpaid volunteers, made up of Garda members / staff, retired Garda members, their families, friends and civic-minded people from communities.
This is a novel charity in terms of what it provides to children with serious illnesses, granting the wish of those who want to become Honorary Gardaí whilst also providing financial support to families wherever possible. Finances are raised through fundraising endeavours, drawing upon the imagination and generosity of the general public, while members of Little Blue Heroes Foundation provide their services voluntarily at Garda Stations and other venues around the nation – with induction ceremonies for the Honorary Gardaí taking place regularly across all counties.
Little Blue Heroes Foundation's mission is to provide practical and financial support to families of children who have serious illnesses while granting the wish of the children it supports to become Honorary Gardaí, empowering that child and fostering positive engagement with An Garda Síochána.
Since its inception, Little Blue Heroes Foundation has provided essential financial support to many families of seriously ill and terminally ill children. The charity has also granted the status of Honorary Gardai to these children, a process which includes an induction ceremony, presentation of full uniform, badges, tours of the station, etc., and sometimes coverage in the media and through social media.
Little Blue Heroes is very proactive, with updates of new honorary little members of the force carried on their social media platforms on a regular basis.
As part of its Project Haven for Heroes, the charity has brought families who wouldn't normally get an opportunity to go away (due perhaps to the severity of the child's illness or financial limitations) on holidays, helping them create some precious moments and memories together.
Little Blue Heroes Foundation provides assistance exclusively to families of children with life-threatening and life-limiting condition. The charity makes a very real contribution to the lives of children undergoing long-term medical treatment for serious illness and reflects the important and caring role that An Garda Síochána plays in our community.
The name 'Little Blue Heroes' came about when the founders of the charity noticed that the vast majority of the children they were supporting have a strong fascination with police uniform, equipment, vehicles, Garda units, etc. This led some of the children to make a wish to become an Honorary Garda and part of the Garda family; the charity saw fit to make the necessary arrangements to have these special young recruits inducted into the force and continue to do so today on an increasingly-regular basis.
Little Blue Heroes Foundation helps children and their families in a number of way. They provide financial aid to support their Little Blue Heroes (subject to available funding). They also grant the wish of the children to become Honorary Gardaí and provide Garda themed-distraction toys and children's events (e.g. a Garda HQ Tour) for the Little Blue Heroes.
Wherever possible and subject to availability, they also arrange short breaks for Little Blue Hero families who might not otherwise get a chance to take a family holiday. This includes bringing four families to the Aran Islands every year, in conjunction with the charity's supporters at IPA Galway, Aran Islands Ferries and Aran Islands Hotel.
Subject to the approval of hospital management and with the consent of parents, volunteers will also check in when possible on any of the Little Blue Heroes who may be staying in hospital for long periods of time, to provide them with moral support and / or a friendly chat.
Another fantastic charity that will benefit from the generosity and big-hearted nature of the Full of the Pipe team and its supporters this weekend! All support of Ireland's brave and brilliant 'little blue heroes' is both greatly needed and very much appreciated!
Little Blue Heroes Foundation,
13 Oak Vale,
Bailis Downs,
Navan,
County Meath.
Tel: 086 1711433
Email: [email protected]
Web: littleblueheroes.org