Rising country star Clodagh Lawlor making FOTP debut
22/06/2022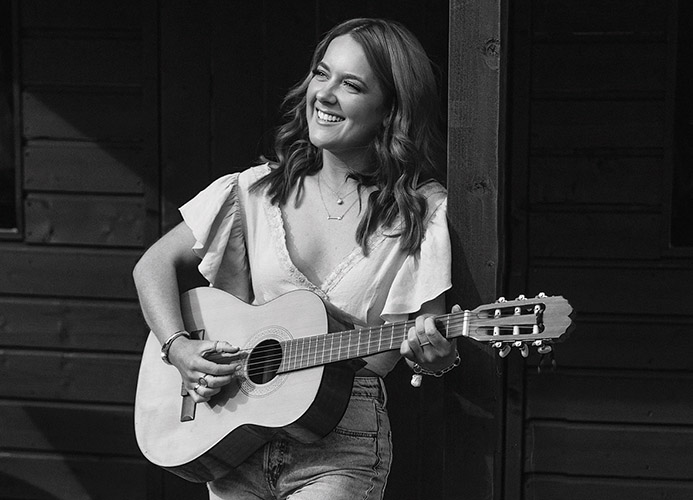 One of Ireland's up-and-coming country music artists, Clodagh Lawlor, will make her maiden appearance on Full of the Pipe's big stage. This will be the latest landmark occasion in what has certainly been a year to remember so far for the County Clare singer, who was voted New Female Country Music Artist of the Year at the 2022 Hot Country TV Music Awards.
The sky is the limit for Clodagh Lawlor, it would seem. The Newmarket-on-Fergus singer and songwriter has experienced an unbelievable 2022 to date and her recent rise within the Irish country music scene continues unabated. Her appearance at Full of the Pipe Truckshow Ireland this year kickstarts what promises to be a very busy July for the New Female Artist of the Year.
On Sunday, July 17th, Clodagh will have the honour of supporting Derek Ryan & Band at the renowned Ballygawley Music Festival in County Sligo. She'll also be making an appearance at Castleblayney Music Festival in County Monaghan on the last Saturday of the month, where other acts performing include Nathan Carter, Mike Denver and Philomena Begley, before taking to the stage at the Cut Loose Country Music Festival in Tipperary the following day – Sunday, July 31st - with Nathan Carter, Louise Morrissey, Michael English and Jimmy Buckley amongst the other acts booked for the Holycross GAA pitch.
The bookings just keep coming in for one of Ireland's rising country sensations, with another imminent highlight being her participation in the Christmas Country Concert Tour, which returns this December for the first time since 2019. Red Hurley, Louise Morrissey, Dominic Kirwan and Kathy Durkin are just some of the other artists who will be taking part in this prestigious festive-season tour.
If July is looking red-hot for Clodagh, then April 2022 is another month she won't forget in a hurry! On April 5th, at the tenth annual Hot Country Music TV Awards show and ceremony, which was staged in the iconic Slieve Russell Hotel in County Cavan, the young Clare lady picked up the New Female Country Artist of the Year award. This represented a massive personal achievement as she had sat at these very awards as a fan many years previously, hoping that one day she might hear her name called out.
Hot Country TV is Europe's longest-running country music show and has been broadcast for twelve years. It plays Ireland's country music artists, both established and new, giving them a TV platform in Ireland, the UK and across mainland Europe, and also features some American country music artists.
As if that wasn't enough, in the middle of April, it was announced that Clodagh had secured her very own radio show. The Clodagh Lawlor Show airs on Clare FM on Saturday nights, broadcasting the very best country music hits.
Having travelled all around Ireland singing as a teenager as well as touring Canada and the United States with the trad band The Young Irelanders, Clodagh got her first big break in May 2019 – on her 24th birthday! - when she was named as the winner of RTE's The Late Late Show's search for a country music star, having appeared on the show singing 'Shallow' alongside Nathan Carter, who has been a massive help to her during her career thus far.
A two-time senior camogie championship winner with Newmarket-on-Fergus, Clodagh has always been quick to pay tribute to her parents, Donal and Mary, for the support they have afforded her in her blossoming country music career.
Fiercely rooted in the classics of Irish country music, Clodagh Lawlor is one of Ireland's youngest award-winning country music stars. Since her beginnings, Irish folk and country music have been an important part of her life. Inspired by artists such as Mary Black, Tammy Wynette, Dolly Parton and others, her music connects with audiences from different cultures around the world. She is on the record stating that one of her ambitions is to "fuse Irish country with American country".
Well known for songs such as 'One Day at a Time', 'Bury Me Under the Weeping Willow' (from here debut album 'Believe') and the Clodagh Lawlor original tune 'Whiskey's Cheaper Than Wine' – for which a highly-acclaimed video was shot in the Cowboys and Heroes saloon bar in Drumcoura City, Ballinamore, County Leitrim - Clodagh has worked and performed extensively alongside the biggest names in the Irish country music scene. And her name keeps moving further up the bill!
This young country music star is very much in the ascendant and her performance at Full of the Pipe promises to hit all the right notes!