Quality parts and impeccable service
22/02/2022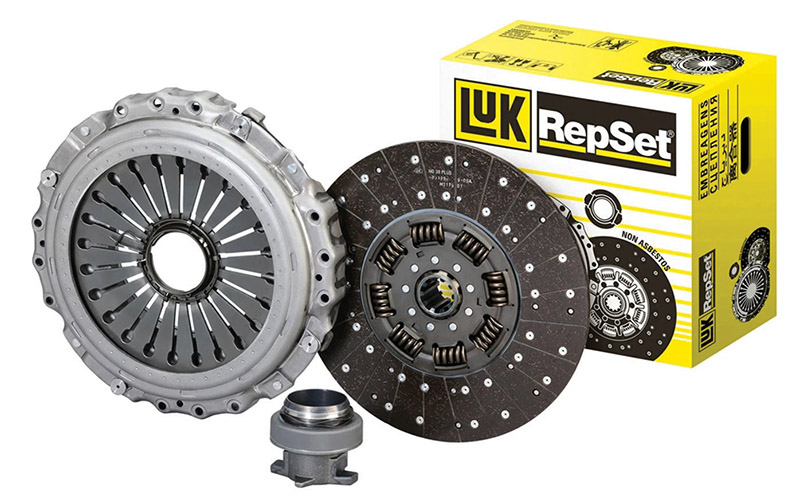 For over 40 years, B&F Trailerspares Ltd has been a leading stockist of all makes of truck, trailer, commercial, car and boat trailer parts. Director Jonathan Flood explains more.
Synonymous with quality parts and impeccable service at unbeatable prices, the family business in North Strand, Dublin 3 specialises in sourcing and supplying a complete range of parts that have been specially chosen for their reliability, performance and affordability. The company was founded in 1980 by Billy and Sheila Flood, and is now run by their sons Jonathan and Damien. Sadly, Sheila passed away on March 28 2020 after contracting Covid-19, leaving the family heartbroken.
"She was one of the first to die from Covid in Ireland. It was hard to get your head around it because it happened so quickly and the country had only just gone into lockdown for the first time. It was a difficult time, but the support we got from our customers and staff helped us through it. We can't thank them enough," Jonathan says.
At B&F Trailerspares, they are committed to meeting their customers' needs no matter how big or small the query or order is. They have a wealth of experience and knowledge when it comes to parts for trucks, trailers, LCVs, car and boat trailers. In 2018, they became an HGV and LCV spring centre, specialising in all makes of springs for commercial vehicles, and launched a catalogue featuring a large selection of mirrors, body panels and lights for all makes of commercials.
When you are catering for a fast-moving market, there's no option but to move with the times and continually reinvest in new products and variations. B&F Trailerspares stocks thousands of different lines, ensuring that they have a great choice of parts on hand to cater for any want or need.
"You have to keep moving," Jonathan acknowledges.
"We're constantly bringing new products and lines to the market. Our whole business is built on service. Everything we have done has been in response to the needs and expectations of our customers. We're extremely mindful that commercial vehicle owners and operators can't afford any downtime, so make sure to sort them out as quickly and efficiently as possible.
"We've built the business up over the years based on service and price. We have been ISO 9000 certified since 1996 and a few years ago achieved new certification in the new standard ISO 9001:2015, which we are extremely proud of. We go out of our way to look after customers and thankfully our core client-base has remained loyal to us."
B&F Trailerspares stock and supply parts for DAF, Scania, Volvo, Mercedes-Benz trucks, Meritor, SAF and BPW, Schmitz, Bradley / Knott & Indespension trailers among others, and all their parts are carefully chosen for their reliability, optimal performance and affordability. The ability to pick out products that will meet if not exceed the expectations of discerning customers goes hand-in-hand with four decades of experience at the forefront of the trailer and commercial vehicle parts business.
Parts can be perused and ordered online, if desired, with an unrivalled same day / next day delivery service available across Dublin and beyond.
"We have four vans on the road and we offer a 24-hour delivery service nationwide," Jonathan continues.
Experienced staff are on hand to deal with any queries: "All of our staff are experienced and have an in-depth knowledge of the products, which is important, but it all goes back to the fact that the parts are competitively-priced and backed up by a very strong service. That's our real strength and why people keep coming back to do business with us."
B&F Trailerspares plays a vital role in ensuring that the wheels of industry keep turning. When you are counting major haulage operations, oil companies, bus and coach operators as well as leading garages, workshops and service centres across the country among your regular list of clients, then providing a dependable, first-class service is an obvious prerequisite.
"We mainly supply parts to workshops, garages, big fleets and oil companies. For example, we supply brake callipers and braking equipment to Dublin Bus. We also supply small trailer products to the Defence Forces. Our main customers are KC Commercials, Hire Co Trailer Rentals and Ashbourne Truck Centre.
"Adding new products is very important and, to an extent, you are constantly trying to reinvent yourself to keep things fresh and exciting, and to make sure you have every base covered. The OE parts we stock are of the highest quality."
The city centre concern recently became agents for J4 body parts and LUK clutches. J4 produces high-quality aftermarket body panels, mirrors and lights for all makes of trucks and light commercial vehicles, while LUK is a leading manufacturer of clutch technology.
"We took on LUK last year and J4 last spring. They are two great brands which have been selling very well for us," the affable director explains.
"Sales of springs for Scania trucks, Ford Transit, Mercedes Sprinters and the other best-selling light commercials have been very good too."
He concludes by saying: "We would like to take this opportunity to thank our many customers and suppliers for their continued support, and our staff for their expertise, hard work and dedication. We hope to continue with you all for many years to come."
B&F Trailerspares Ltd
79 North Strand Road,
North Strand
Dublin 3.
Tel: 01 8364544
Mobile: 087 244 1510 / 087 2558537 / 087 2762268 /
Email: [email protected]
Web: www.bandftrailerspares.ie
Published in Irish Trucker & Light Commercials magazine, February/March 2022, Vol 25 No 1