Irish Sailing team opts for Mercedes-Benz
08/02/2022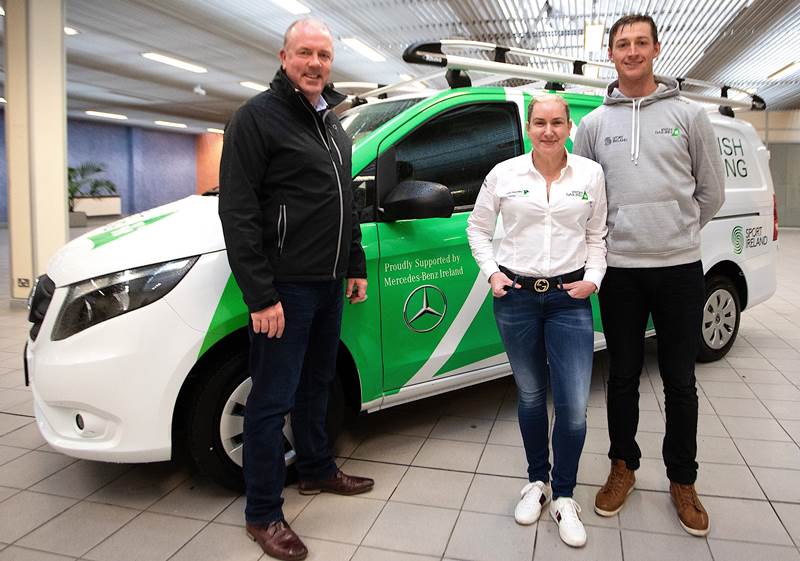 The Irish Sailing Team has boosted its fleet of commercial vehicles with the recent purchase of a new Mercedes-Benz Vito van.
Fully funded by the Irish Sailing Foundation, the new Vito will be used by the Irish Sailing Performance Team to transport their boats and equipment to international events throughout the forthcoming season.
Bedecked with fixtures and fittings from CAFCO Vehicle Solutions, the Vito 114L mid-sized van comes festooned with comfort and safety features that include Crosswind Assist, multi-function steering wheel, twin passenger seats and electric windows.
Over the years, Mercedes-Benz has given its support to a number of water sport activities, most notably in its sponsorship of Ireland's Olympic medal winning sailor, Annalise Murphy in her preparations for the Rio and Tokyo Olympic Games.