Two men and a Truck opt for Atego
17/09/2021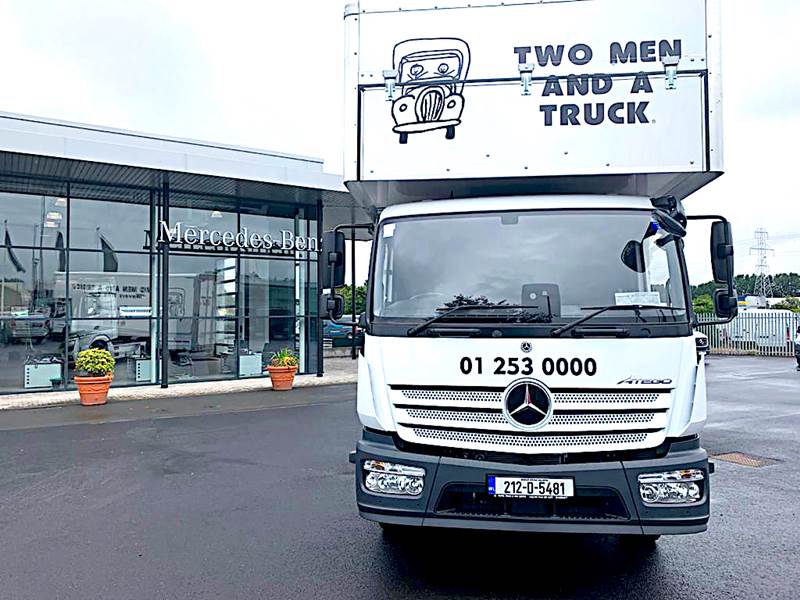 Leading global removals company, Two Men And A Truck now have another truck!
Boosting their Dublin-based fleet, the Company has recently taken delivery of a new Mercedes-Benz Atego 1218L with a second Atego and two Mercedes-Benz Sprinter box vans on order, all supplied by Naas Road-based Mercedes-Benz commercial vehicle dealer MUTEC.
Their new Atego comes fitted with a third seat for handling those bigger moves when two men alone may not be enough. Other features include air conditioning, special furniture body fitted by Thomas McClean Body Builders and rear air suspension to reduce vibration and protect fragile consignments.
Contrary to the impression its name might create, Two Men And A Truck is the world's fourth largest removals company, with over 350 franchises in the US, Canada, Ireland and the UK. Serving the Island of Ireland from its Ballyfermot-based headquarters, its Dublin franchise was established in 2006.