The Rapidly Evolving Vehicle & Financing Landscape
04/08/2021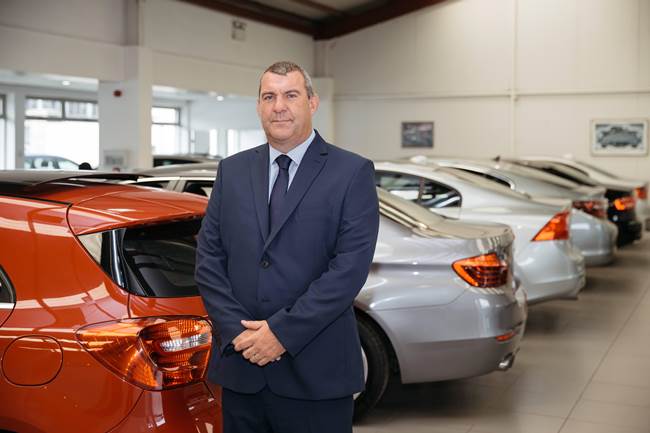 Irish Trucker caught up with Bluestone Motor Finance's Managing Director, Donal Murphy, as he shares his thoughts on the rapidly evolving vehicle financing market.
As the country looks forward to the much vaunted 'new normal' created by COVID-19, it is already very evident that we will see the impact of changes created or accelerated by the pandemic. The vehicle and financing market are certainly impacted and in our case, another factor will be the shift to alternative fuelled vehicles.
The Used Vehicle Market
An immediate impact we can see in the automotive market is in the rising costs of used vehicles. It is a trend that looks set to continue. Nor is this trend an Ireland only issue, it is global, but it is perhaps best illustrated by the position in the UK, the source of many of the used vehicles sold across Ireland. Right now, used vehicle prices in the UK are rising sharply and show little sign of slowing down.
What is the Increase?
It is significant. In the UK, double-digit increases year-on-year have been the norm. Used vehicle marketplace Autotrader, which has over 421,000 vehicles advertised, estimated prices had risen 12.6 per cent in the week commencing July 12. The latest rise marked the 63rd consecutive week of price rises.
So why? In short, there can be little surprise that the answer is that demand is outstripping supply.
Pent Up Consumer Demand
The first half of the price rise equation is strong consumer demand. Classically in a period of economic stress, people are more inclined to buy a used rather than a new vehicle. The perception is that a used vehicle represents better value, and this often comes with a lower price.
The pandemic and lockdown conditions have certainly been a period of economic stress, but while some people have struggled financially sadly, others, unable to spend their money, can now open their wallets. With some restrictions still in place, a vehicle is something they can spend their money on.
Added to this group is another source of demand, people switching from public to private transport.
Finally, there is a group of people who would prefer a new vehicle, but who do not want to wait for it to be delivered because there are long waiting times.
Supply Issues
The pandemic brought the economy to a halt initially. Businesses did not buy vehicles/vans, choosing to extend their change cycle and vehicle rental fleets slowed their activity. Both are significant sources of younger used vehicles. Neither has accelerated their strategy significantly to date. In short, a major source of used vehicles has not been available.
New Vehicle Production Issues
Many manufacturers shut their factories during the numerous lockdowns worldwide, as did the component companies they rely on. Re-starting production has been a slow process, exacerbated by the production shift away from fossil fuel to electric vehicles. One particular component has been a problem, microchips.
Modern vehicles can easily contain 3,000 microchips, and there is a worldwide shortage of them, slowing down new vehicle production. In 2021, the global output of new vehicles will drop by four million units.
Is the End of Rises in Sight?
It does not seem to be; the more interesting issue is, will the current levels create a new pricing benchmark? It is certainly possible, but much will depend on the same old supply/demand issue, and the shift to alternative-fuelled vehicles could complicate this.
The Shift to Alternative Fuelled Vehicles (AFVs)
Ireland has made a commitment to become carbon neutral by 2050, central to this goal is a target to move to having 936,000 electric vehicles (EVs) on our roads by 2030. The number is likely to be a challenge.
Parking the challenge, EVs are the future and the pace of global production and the creation of the necessary re-charging infrastructure are both accelerating with the Government announcing the first approvals for funding of on-street public charge points for local authorities at the start of July. It is just a small part of a broader support package that includes;
Up to €5,000 in grant support for the private purchase of a new fully electric car (and up to €3,800 for the purchase of a new electric van by a company or where a motor dealership is purchasing a demonstration vehicle. Purchase grants up to a maximum value of €2,500 also applies to Plug-in Hybrid Electric Vehicles
Benefit-in-kind tax relief for battery electric vehicles;
- Grant support towards the full cost of installation of a home charger up to a maximum of €600;
- Lowest rate of motor tax (€120 per annum) for battery electric vehicles
- Discount on tolls
- Accelerated Capital Allowances for businesses.
Changes in Financing
The financing landscape is changing. In recent months, both KBC Bank and Ulster Bank announced plans to exit the Irish market and in early July the Government published draft laws to bring hire purchase deals and personal contract plans (PCP) for car purchases under the watch of the Central Bank by publishing the Consumer Protection (Regulation of Retail Credit and Credit Servicing Firms) Bill 2021.
The Bill extends the relevant provisions of the Central Bank's Consumer Protection Code to all the providers of hire purchase/PCP agreements to consumers. It does this by requiring providers to apply to be regulated by the Central Bank and this will give the Central Bank the power to apply the Consumer Protection Code to relevant providers.
The impact of these changes will lead to greater consumer protection for HP and PCP finance at around the same time as some personal loan providers stop lending. As a business we expect more people to look to specialist motor finance lenders with vehicle focused products such as HP and PCP for their finance, whether it is new or used, electric or fossil-fuelled vehicles.
In our seventh year in Ireland, at Bluestone Motor Finance, we are fully committed to the market and to continuing growth based upon an empathy and understanding of the needs of car and van buyers. Changes are ahead and we will be there to support people to buy the vehicle they want or need.