AD Test Centre and Auto Garage
08/04/2021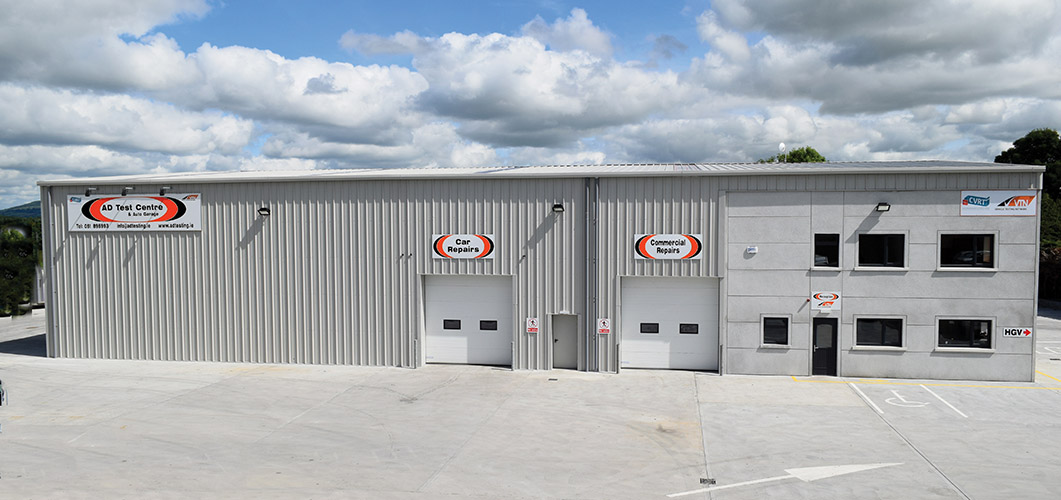 AD Test Centre and Auto Garage was established in 2016 by Eoin Doyle, Eddie Aylward and Brendan Aylward and has been growing from strength to strength since.
Based in Mooncoin Co. Kilkenny, AD Test Centre is a commercial vehicle Testing Centre with a state of the art auto Garage and the South East dealers for Brian James Trailers.
AD Test centre is an RSA appointed CVR testing centre for Both Light and Heavy Commercial vehicles. AD Test Centre is also an approved Type Approval Test Centre (ATC) and an appointed Tacograph Calibration Centre. The centre is an ultra-modern, purpose built facility which houses two lanes one for LGV's and one for HGV's.
As well as being a fully approved CVRT Centre, AD Test centre is home to Mooncoin Auto Services which offers both private and commercial vehicle servicing and repairs to include but not limited to oil, Batteries, brake fluid, , brake pads etc. Mooncoin Auto Services can also offer vehicle collection and return and replacement vehicles subject to availability
Ad Test Centre and Auto Garage also provides an additional service as they have now the contract as the main South East dealers for Brian James Trailers
Brian James Trailers design and manufacture road trailers built to perform to the highest standards. Their range of car transporters includes open trailers for automotive logistics professionals, motorsport and car enthusiasts. Brain James also have an enviable reputation for their enclosed trailers for secure car movements and semi-professional and professional motorsport. Their general purpose and plant machinery trailers provide rugged and durable transport for diggers, dumpers, excavators and access machinery as well as tipper and utility trailers.
All Brian James Trailers come with a Five-year chassis Warranty giving the confidence that the trailers are of the highest quality, this is one of the reasons why they were so interested in taking on the contract. Speaking to the owners: "They are a very good trailers at a reasonable price, costing in the region of €2,500 and upwards. There has been a lot of interest in the trailers, which is thankfully reflected in our sales so far, another sign that these trailers are of the highest standard and are a product that people want.
"We are delighted with the way business has grown since first opening, with the range of services they provide it allows them to attract more customers. The trailers are the newest addition to the business and have already brought new customers."
AD Test centre and Auto Garage is an ISO approved Quality business who aim to provide a quality service to their customers all the while ensuring that Health and Safety is Paramount to both procedures and premises. In these Covid times all reasonably practicable measures and changes have been made to ensure the Health and Welfare of each individual that enters our premises. For this success to continue AD Test Centre and Auto Garage must continue to be dedicated to their customers ensuring top service with as little time disruption as possible, as they know time is important to haulage and commercial drivers, and keeping commercial vehicle owners happy and safe on the road.
AD Test Centre
Rathkieran, Mooncoin Co. Kilkenny
Tel: 051 895993 (Office) Mob: 08678887723 (Benny), 0861086091(Eoin)
E Mail : [email protected] Website : www.adtesting.ie
Open Monday to Friday (8am to 5pm) and Saturday (8am to 2pm)
Published in Irish Trucker & Light Commercials magazine, February/March 2021, Vol 24 No 2