Waste not, want not with MBR Waste Consultancy 
18/02/2021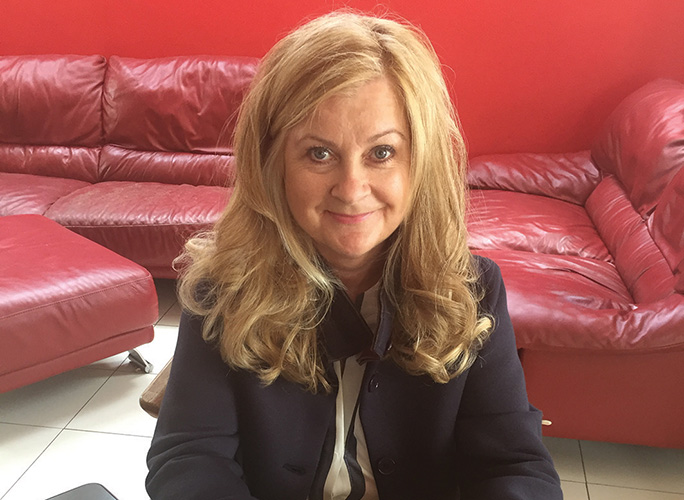 MBR Waste Consultancy's objective is to take care of their clients' waste management needs and allow them to focus on their core business. Director Maggie Renwick has a proven track record in delivering on her promise and getting the job done with the minimum of fuss.
Providing a comprehensive waste consultancy and advisory service to ensure compliance with all statutory environmental requirements for waste contractors and business clients (private and public), MBR Waste Consultancy's wide range of professional services includes: Waste Collection Permit Applications; Waste Facility Permit Applications; Annual Environmental Returns
Packaging Audits - in line with obligations of Waste Management Act 1996-as amended. Packaging Regulations (1997,2008) as amended regarding compliance; Preparation, collation and submission of applications for Waste Collection Permits and Site Permits, also renewal of existing permits; Provision and collation of waste management plans and quarterly reports for self-compliance; Waste analysis for clients - implementing recycling changes on site - resulting in cost savings and compliance; Provision of equipment e.g. compactors, balers and bins; Collation and submission of (AER) Annual Environmental Returns; Implementation of (SOP's) System Operational Procedures and (EMS) Environmental Management Systems; Provision of Waste Permit training for all clients public and private, whether recycling implementation or in-house training or for Waste Contractors; Planning Consultancy; Preparation of Tender Proposal Documents for clients in relation to decisions on engaging services of Waste Contractors to manage their waste streams from cradle to grave. Obtain best value, or maximise the potential income from your waste disposal options.
Maggie Renwick established MBR Waste Consultancy on August 15, 2002 and it is fair to say that the progress of the practice since then has surpassed expectations.
"I worked in the industry in the UK since 1998," Maggie revealed in conversation with Irish Trucker & Light Commercials. "I came home in 2000 and subsequently worked with a local company for about a year and a half.
"It was then I identified an opportunity for consultancy because waste collection permits were introduced as a legal requirement from 2001. I identified that as an opportunity to do a little bit of consultancy and it was also mainly to do with having some extra time to spend with my young son at that time. I wanted to be flexible for him because I live rural and I have to say that it has worked out really well to date.
"I set up MBR Waste from nothing and have grown it to now having a bank of about 50 clients. Some of my clients come and go, use my services and I might not hear from some of them for another five years when they want to use my services again to review their permits. Then I have bigger clients where I look after their facilities permits and all the waste administration for them."
Maggie continued: "My main specialities would be waste collection permit collation and submission. Obviously, I would remain the agent until the permit has been issued for the client. The same applies for waste facility permits and then I would be their environmental consultant, managing the conditions of the permits. I also do waste characterisation studies for large companies and apartments, annual environmental returns, and environmental operational procedures. I can provide a planning consultant as well."
Advanced Waste Recycling Ltd is included in MBR Consultancy Ltd.'s list of satisfied clients and here is what it had to say about its experience of dealing with Maggie: "Advanced Waste Recycling Limited have been working with Maggie Renwick of MBR Waste Consultancy Ltd for over 10 years now. We have a great working relationship and always find Maggie to be very competent and professional in any dealings we have. I have recommended MBR Waste Consultancy Ltd., to others and would have no hesitation in making a recommendation again".
Gotvista Ltd (T/A Orange Skip Hire) is another high-profile operation that would have no hesitation in endorsing MBR Waste Consultancy to prospective clients: "MBR Consultancy Ltd has been our waste partner for over 15 years. In this time MBR Consultancy Ltd have helped us develop a waste management plan which has both reduced the volumes of waste we produce and has significantly cut back on our waste bills.
"We find MBR very responsive and would totally recommend their services based on our experience in the waste industry".
When asked to outline what clients such as Advanced Waste Recycling Ltd and Orange Skip Hire continue to pick up the phone to her, Maggie answered: "The fact that I am a one person consultancy works in my favour as it allows me to build up trust with clients, plus I do not charge excessively high fees. I suppose it is just long-established relationships to be honest with you. I'm not just Dublin based, I deal with people nationally, and there aren't too many challenges that we aren't able to get around in conjunction with the client. I always guide them through every step of the process including the paperwork that's required."
The high esteem in which MBR Waste Consultancy is held within its chosen field of expertise has surpassed Maggie's expectations and she is grateful for the support she has received throughout the journey. Jim Kells previous Chairman of IWMA ( Irish Waste management Association) played a key role in the initial setup of my business. Jim introduced lots of clients to my services, I will be forever grateful to him for this scenario. It helped my business to grow rapidly. He is also very well respected within our industry – so that really helped too.
"At the start, I went to a Fingal Enterprise - Women in Business meeting with a friend of mine (Linda Minto) who wanted to set up her business and I ended up qualifying for a grant. I was assigned a mentor, Michael Bradley from the Fingal Enterprise Board, who gave me great guidance initially and had great faith in me.
"The Fingal Women in Business and its CEO Oisin Geoghegan provided me with great tools along the way, while I get great support and help from my son Cameron, as well as my accountant Brian Gormley who has been one of my best friends along the way. I also greatly appreciate the support of my loyal clients. They have been very good to me, very decent, and I look forward to continue working with them for many years to come."
MBR Waste Consultancy Limited
Jacksfield House
Newhaggard
Lusk
Co. Dublin
Monday – Friday:
9am – 5pm
(Outside of these hours by appointment)
Phone: 087 7662034
Email: [email protected]
Website: www.mbrconsultantltd.com
Published in Irish Trucker & Light Commercials magazine, Jan 2021, Vol 24 No 1