Mulgrew Haulage restores classic trucks on Michelin Tyres
15/02/2021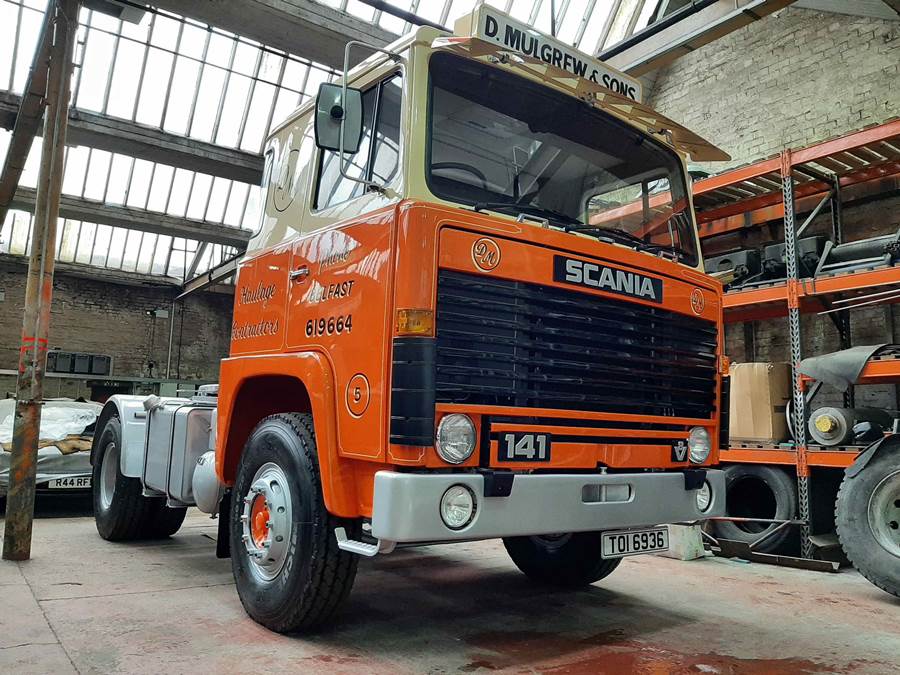 Michelin has supplied five sets of 12.00 R20 XZY2 truck tyres to County Down-based Mulgrew Haulage, for fitment to a fleet of classic trucks being restored by the family-owned transport company.
The Northern Ireland haulier initially ordered a single set from local Michelin Service Pro dealer A One Tyres, for its 1978 Scania 141 4x2 tractor unit. This was one of the first vehicles operated by the firm and has been painstakingly restored in-house by Martin and Declan McCrory in a project which lasted four years.
Commenting, Paul Mulgrew, a Director of Mulgrew Haulage, says: "We've been running a Michelin policy across our fleet for 15 years. As a classic truck, you want to stay true to form, and the Michelin XZY2 is an evolution of the original Michelin XZY range which was a popular choice at the time."
The Scania 141 made a big impression following its completion, winning the prize for Best Classic Working Truck at Truckfest Peterborough in August 2020.
"This was the icing on the cake, after a lot of man hours spent by the team bringing her back to original condition. It has really spurred us on to get working on the other trucks; once the remaining four sets of Michelin 12.00 R20 boots have been fitted, we'll have an amazing heritage fleet to showcase at events across the country," Mulgrew adds.
The next truck to begin the restoration process is a 1979 Scania 111 which is expected to be completed within the next 18 months.