Michelin expands Truck Tyre Range aimed at national haulage operations
09/02/2021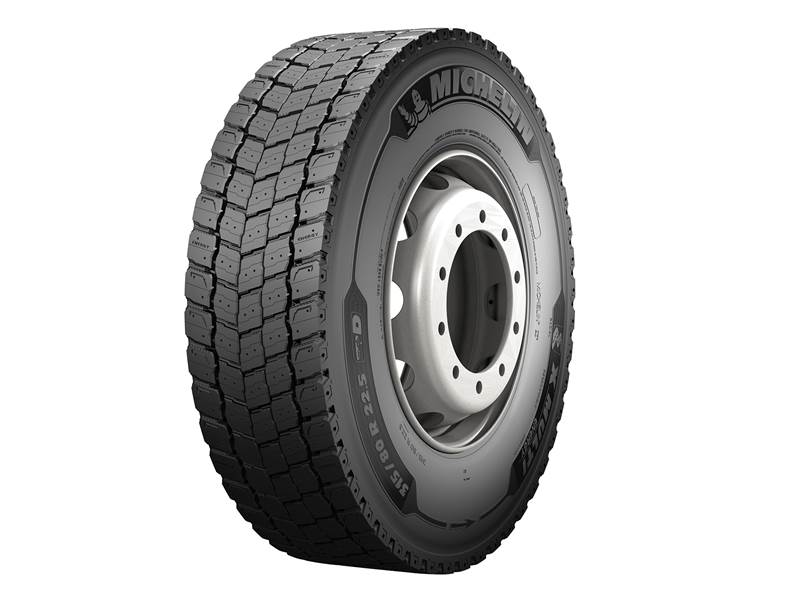 Michelin has expanded its truck tyre product offering with the introduction of 315/80 R22.5 X Multi Energy Z (multi position) and X Multi Energy D (drive) fitments.
Aimed at regional or national haulage operations where fleet managers place a high priority on fuel saving and sustainability, they are now available alongside the popular 315/70 R22.5 – which was first launched in 2018.
Following extensive testing (1), Michelin says the new 315/80 R22.5 X Multi Energy has demonstrated a fuel saving of up to 0.7 litres per 100 km compared to a regular X Multi tyre in the same size, whilst still delivering impressive longevity. Tests also highlighted a reduction in CO2 emissions of 1.8 kg per 100 km.
Commenting, Chris Smith, Managing Director of Michelin UK, says: "Traditionally, low rolling resistance 'Energy' tyres have been aimed at long-distance fleets where the bulk of the work is on major roads at sustained high average speeds. However, the growing X Multi Energy range means we can now offer a fuel-saving tyre to even more regional hauliers. They are perfect for firms which want the benefits of low rolling resistance, but also have to cope with roundabouts and stop / start operations.
Like all Michelin truck tyres, the X Multi Energy range is designed to be regrooved and retreaded via the Michelin Remix process. The tyres carry both 3PMSF (Three Peak Mountain Snowflake) and M+S (Mud + Snow) markings, which are testament to their impressive grip in wintry conditions.
Both new 315/80 R22.5 tyres are available on the original equipment and replacement market in Ireland now.