Aggregates firm praises Michelin truck tyre durability
27/01/2021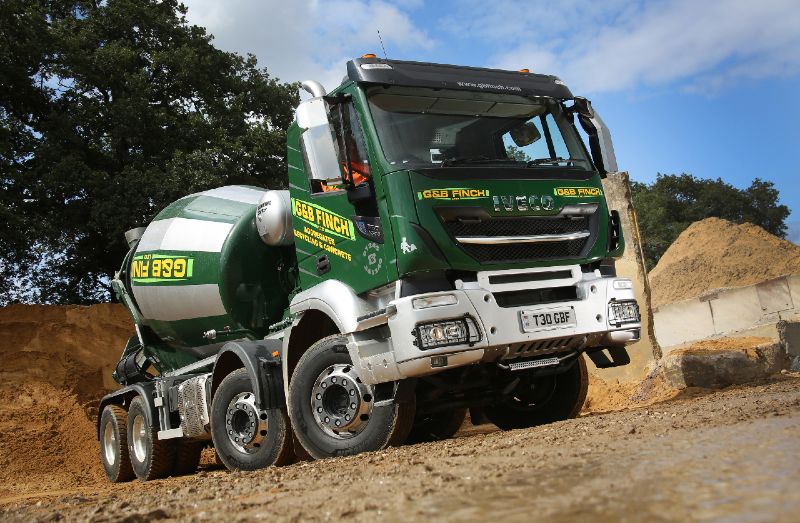 Aggregates business G&B Finch is running its 50-strong fleet of commercial vehicles almost entirely on Michelin, having reportedly found the tyres to be amongst the best in terms of longevity and endurance.
The Essex-based firm fits a variety of Michelin new and Remix tyres across its rigid trucks, tractor units and trailers, and has spoken in praise of the sustainability benefits and total cost of ownership of Michelin tyres.
Commenting, Steve Finch, owner of G&B Finch says. "Our new trucks are always specified on Michelin, plus it's our preferred brand when we're buying replacement rubber for the fleet.
"You very rarely get a failure from them, which means no costly downtime changing tyres. Plus, because they offer a lower rolling resistance than many comparable tyres, we're benefiting from improved fuel efficiency, which in turn cuts emissions too."
The company uses various products from Michelin's X Multi truck tyre range – popular for regional haulage – and also benefits from the added durability of Michelin's X Works tyres.
The X Works range is specifically designed for operators which do most of their mileage on roads but need traction and robustness on rough tracks and construction sites for deliveries.
Established in 1969, G&B Finch is a family-run business which provides aggregate and haulage services to companies in the construction industry. It also supplies ready mixed concrete and a range of sustainable waste disposal facilities, including inert soils, non-hazardous and hazardous soils and tarmac.