Get Professional, Stay Professional
23/09/2020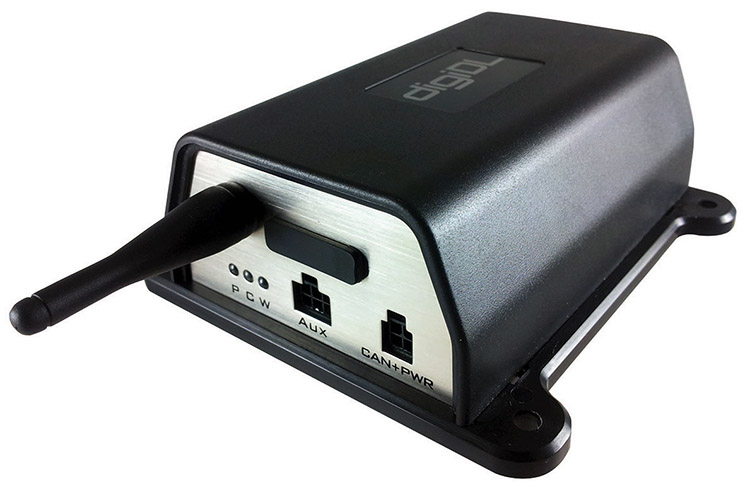 The heading says it all for Dublin based proDRIVERS who specialises in providing digital tachographs and drivers' data card analysis system, the download tools and the training for drivers and managers with resources and auxiliary services. Established in 2006, the services offered to allow drivers to become the most professional at what they do.
Running a successful road transport operation has become extremely difficult for many owners. Managing a business operating in a heavily regulated industry requires owners to make smart decisions. Where do you focus your management resources?
We spoke to Walter Pisarnik, the Managing Director of proDRIVERS, a leading road transport compliance company.
"Before moving from Austria to Ireland in 1986, I had a long career as a professional driver. I set up proDRIVERS in 2006, having seen a gap in the market for a full-service road transport compliance company. We had many such companies in mainland Europe. With the establishment of the RSA in 2006, I could see that operators would need specialist companies to provide support with compliance issues."
The team at proDRIVERS are well known throughout Ireland and the UK for their industry-leading proDRIVERS IDHA (Intelligent Driver Hours Analyser) tachograph and driver card analysis system. This tachograph analysis system is the most modern, cost-effective, user-friendly analysis software available in the market.
Transport Managers have praised how the proDRIVERS IDHA software helps manage their tachograph data. Ensuring compliance with EU drivers' hours' regulation, the Handling of digital tachograph and Transport Working Time Directive correctly and avoids fines, management time and costly court appearances. A key aspect of this service is the support that proDRIVERS provide to customers.
Complying with the multitude of transport regulations can be very onerous on operators. Walter told us that: "Everyone in the industry is aware of the difficulties in complying with these regulations. Unfortunately, a lot of our business comes from customers who have fallen foul of the regulations. We see a lot of needless inspections and court appearances simply because operators do not have the necessary resources to provide to keep compliant. Operators need to contact a specialist company when they fall foul of the regulations. Remedial measures can be taken to reduce the risk of a court appearance. It is, therefore, important to act quickly."
A transport management system (TMS) can help from optimising planning enhanced customer service levels and keep a check on fuel, spend with live, minute-by-minute vehicle location, status and performance updates, user-friendly maintenance module and identify dangerous driving habits and offer personalised feedback for those drivers most at-risk.
proDRIVERS provide a unique service to the transport sector, and Walter admitted to Irish Trucker that he was one of the first in the country to offer such a service.
"I was a professional driver for 15 years, and I also have a background in IT. I first came to Ireland in 1986 worked in Operation / Transport Management. In 2006, 14 years ago, I felt that there was a need for a solid and user-friendly tachograph analysis service that I could offer to people involved in the transport sector," said Walter.
proDRIVERS has gone from strength to strength over the years with their client list increasing on an annual basis. "The TMS software we use is very user-friendly, and it allows the client to monitor several areas, including live driver data, fuel consumption, driving performances, daily remote tachograph and driver card download and data upload to proDRIVERS IDHA for the analysis."
proDRIVERS arrange Transport Manager CPC Training, Digital Tachograph Training, Driver CPC Training (HGV & PSV), Professional Driver Training Programmes, ADR as well as Driver CPC Initial Qualification which are a part of the services available. If there is any legislation within the transport sector that a client is unsure of, then proDRIVERS can help you out.
"We are always there for our clients and are just a phone call away at any time. There are many instances where I've been on the phone to clients late at night, sorting out any issues or concerns that they may have. Our mission has always been to bring transport experts together and unite them for the sole purpose, to create the very best results for our clients and creating, supporting a professional driving culture."
Walter revealed that many people involved in the industry are changing their attitude towards using software tools to help benefit their business.
"There is certainly a growing trend of change amongst Irish operators. Once they speak to us, they can see the benefits of what we have to offer and they are willing to embrace the technology."
Walter stated that many Irish drivers don't realise the position that they hold until he explains it to them. "I could have a room full of drivers, and I could ask the question, who here is a professional driver, and maybe one or two would put their hands up, but they all are, they don't realise it. Convincing them of that can be a task in itself."
Some of the training courses are done online now, which saves drivers or operators time not having to interrupt their daily schedule, and Walter acknowledges this fact. "The tachograph training is done online, and the client's data is used, which gives them a better understanding of what is involved."
Walter admitted that he is pleased with the direction that the business is going. He revealed that his client base extends beyond these shores. "We also have clients in the UK and Europe, but about 80% of our work is in the Irish market. I have a team working alongside me, which helps cover the wide range of customers that we have."
Not one to rest on his laurels, Walter stressed that there is always room for improvement in the business. "Of course, there are areas I need to look at and see can we improve them. If you remain the same, you will be left behind. Technology is always evolving, and there are regular updates on systems and technology, new systems being introduced on a regular basis and it is essential to be able to keep abreast of them and implement accordingly."
So what is a professional driver in Walter's eyes? "Well, that's a very interesting question. The role of the professional driver has undergone a significant change since I started driving. The industry does not fully understand the demands of today's driver. This view is supported by the lack of interest in young people taking up the role. I spend a lot of my spare time working in a voluntary capacity with the European Professional Drivers Association (EPDA) and with the Union of International Chauffeurs and Routiers (UICR). The EPDA has a very simple mission statement which is 'To Develop and Support a Professional Driving Culture'. I am very proud of the work that we undertake to raise the profile of the role of the professional driver."
Contact Details:
proDRIVERS
80 Carysfort Avenue
Blackrock
Co Dublin
A94 VC59
Ireland
Tel: +353 76 6020 645
Fax: +353 1 283 5990
E-Mail: [email protected]
Published in Irish Trucker & Light Commercials magazine, March/April 2020, Vol 23 No 2