Cookes Transport now offering a full range of transportation solutions
08/07/2020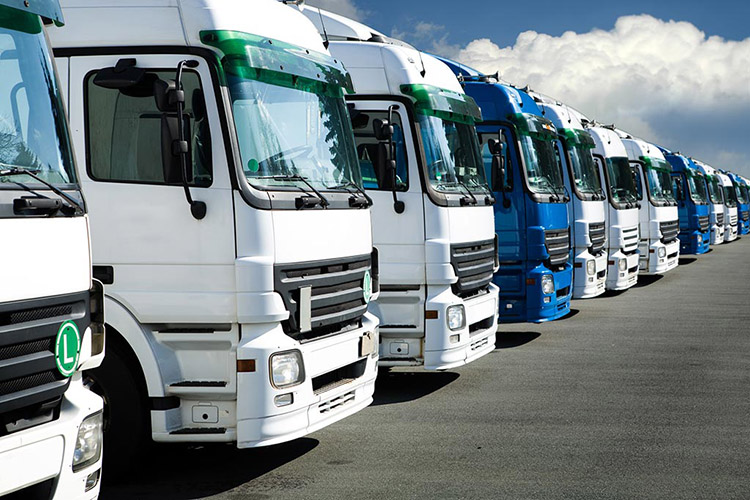 With an exceptional track record going back almost six decades, Cookes Transport is a Dublin-based, family-run haulage company offering tailor-made solutions to meet customers' specific needs. Specialising in the transportation of recyclable material, bales and palletised freight – as well as parcels and individual items – they boast a stellar reputation for delivering industry-leading, client-focussed services at unbeatable rates.
Established in 1963 by Patrick Cooke, Cooke & Son Transport Ltd. (trading as Cookes Transport) is one of the largest transport providers in Ireland for the collection and delivery of recyclable material. Owned and operated by the Cooke family, the company has diversified and expanded in recent years to offer a varied, flexible range of transportation solutions, their broad client base ranging from large blue chip recycling and packaging companies to small local businesses and individuals.
Since the genesis of this exceptional family business, they have prided themselves on providing excellent services at competitive rates and this has resulted in the steady growth of Cookes Transport through both regular repeat business and positive referrals.
This growth has been particularly strident over the last five years, as the Cookes have expanded their service offering to incorporate a full range of value-added general haulage solutions. With a fleet of 25vehicles on the road today, this dependable, professionally-run, highly-versatile family business is perfectly primed for further growth.
Cookes' multi-lift roll on roll off vehicles can cater for any type of recyclable material, while part of their fleet is now designated to pallet and multi-drop deliveries. As they are transporting for multiple clients on a daily basis - varying from one pallet to over 100 - they have the capability of fitting additional goods into any free space on their trucks, thereby guaranteeing customers convenience and value for money.
Also offering Moffet mounted tail-lift/fork lift collections, Cookes Transport will not be beaten on either service or rates, be that in the transportation of recyclable material, pallets, bales, office and home equipment or individual items. From their ideally-located HQ in Ballymount, Dublin 12, Cookes have easy and rapid access to all routes for the transportation of all types of cargo throughout Ireland.
Renowned for providing unrivalled transportation services for more than half a century, and invariably offering professional solutions backed up by a highly responsive management team, Cookes Transport is the preferred transport partner to Greenstar and Panda Irish Packaging Recycling, providing a full logistic service including the coordination of all booking references, routing of collections and nationwide collections.
Other long-standing customers include Smurfit Kappa Packaging, AB Group Packaging, WoodFab and Healy Group.
The second generation of the Cooke family is now at the helm, with Patrick's sons Terry and Neil and daughter, Elaine Hogan, running the business. Elaine confirms that good people are at the heart of the operation, with immediate and extended family members playing a key role in day-to-day activities:
"The business has grown extensively in recent years and we have 28 people working here at the moment," she reveals. "We're very lucky to have a low turnover of staff and that facilitates consistency and continuity of service. The core of the staff are long-serving and, in addition to myself , Terry and Neil, there are also a lot of uncles and cousins involved. So it is very much a family business with all the values you would expect from a family business.
"We believe in looking after our employees and we pay them over the going market rate to ensure stability, because they know the clients and the routes and it's important that they stay with us to maximise continuity and stability and to guarantee the best service levels possible."
The modern, 25-strong fleet of trucks comprises Scania and DAF predominantly. All lorries and trailers are checked, upgraded and maintained on a regular basis, with a fleet replenishment programme in place. From artics and rigids to small 7.5 tonne lorries paired with hook loaders, skips or curtainsiders, Cookes Transport have a vehicle to tackle any job across the recycling, packaging, pallet, bales or courier sectors.
"Most of our work is in and around Dublin city area but we also provide a keen nationwide service," says Terry. "Looking to the future, our plan is to expand the business further. We're hoping to take on more clients. Obviously, we don't want to grow too fast or to compromise the personal touch we provide but, with three main family members here now, we have the capacity to expand the business.
Cookes Transport has certainly come a long way since Patrick Cooke started out as a self-employed truck driver some 57 years ago. Terry and Elaine have been involved in the family business all their working lives and are capably taking things to the next level:
"We have an excellent client base," Elaine adds. "We've been with Irish Packaging Recycling / Panda and Smurfit for 20 years. They have stuck with us because we are good at what we do and we offer competitive rates and reliability. We're one of the best in the business for transportation solutions."
Terry continues: "They trust us and have confidence in us. They know when they contact us, that the job will be done professionally and on time. We respond to all their needs and go above and beyond in dealing with any requests or issues that might arise. We're extremely efficient and we pride ourselves on putting the customer first every time."
Cookes Transport,
Lower Ballymount Road,
Walkinstown,
Dublin 12.
Mobile: 087 616 8185
Email: [email protected]
Published in Irish Trucker & Light Commercials magazine, March/April 2020, Vol 23 No 2