Gill group continue to serve our hauliers
16/01/2020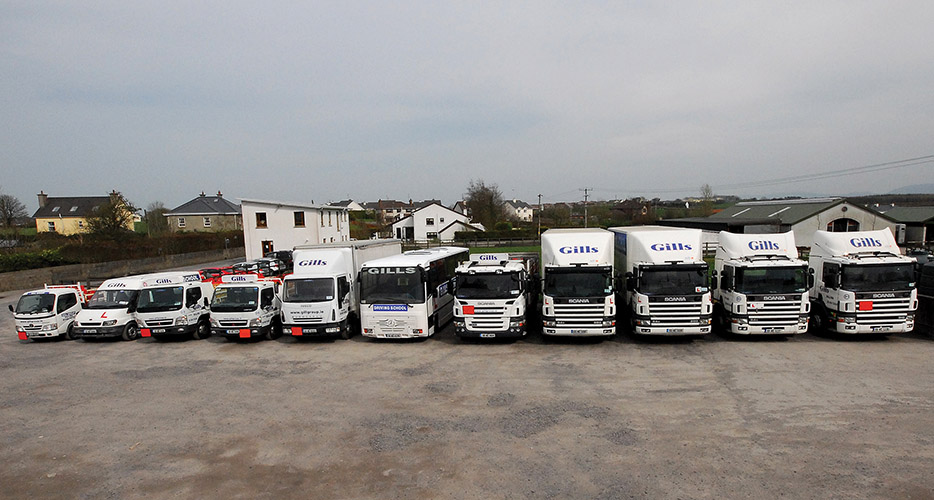 IRU Safe Cargo Load Securing
Load securing courses are covered specifically by Road Traffic legislation and EU directive 2014/47/EU which requires that loads carried by vehicles must be properly secured at all times. It is an offence for a vehicle to be overloaded or to discharge material onto the public road.
The aim of this course is to:
- Provide you with the theoretical knowledge of Safe Loading/Unloading & Load Security. The course will equip you with the necessary skills to be safer in the working environment
- All drivers private or professional who are carrying loads that need to be secured for transportation must complete the IRU (International Road Transport Union) certified course. Gills are the only company in the British Isles accredited with the IRU in Geneva to provide this course.
Key elements
The programme includes key elements of the European best practice guidelines on cargo securing for road transport and incorporates the new revised standard.
This programme will answer questions such as:
- What are the limitations on axle loads?
- Which loading and securing techniques should be applied to a specific cargo?
- How many lashings and other safety equipment should be used for a specific cargo?
The topics covered include risks and responsibilities, technical standards, laws of physics, vehicle characteristics, categories of good transported, best practice for loading, securing material and techniques.
Gills Driving School offer a vast range of courses which are accredited by QQI, RSA, IRU and RTITB and can be tailored to the clients' needs where required. The following is a list of the courses we provide.
- Forklift Training – RTITB accredited training or In house training.
- Safe Loading & Cargo Securing - SLCS (Only IRU certified company in Ireland)
- Manual Handling
- Defensive driving course
- Post collision assessments
- Returning to work driving assessments (mobility assessments)
- Advanced driving course
- Occupational & Eco driving courses
- 4x4 on/off road
- Towing course
- ADR courses
- Digital Tachograph course
- Shunter and Shunter Instructor Training
- ATV training
- Driver Safety talks
- Driving to work policies
- Driver CPC Training
- Acquisitions of licences
- Theory test and Case Studies preparation courses
If you require any information regarding any of the above courses you can contact us by phone 096-73030 or email [email protected] and we will be happy to chat with you.
Taken from Irish Trucker & Light Commercials magazine, October 2019, Vol 22 No 6