The Group is quite a coup!
07/06/2019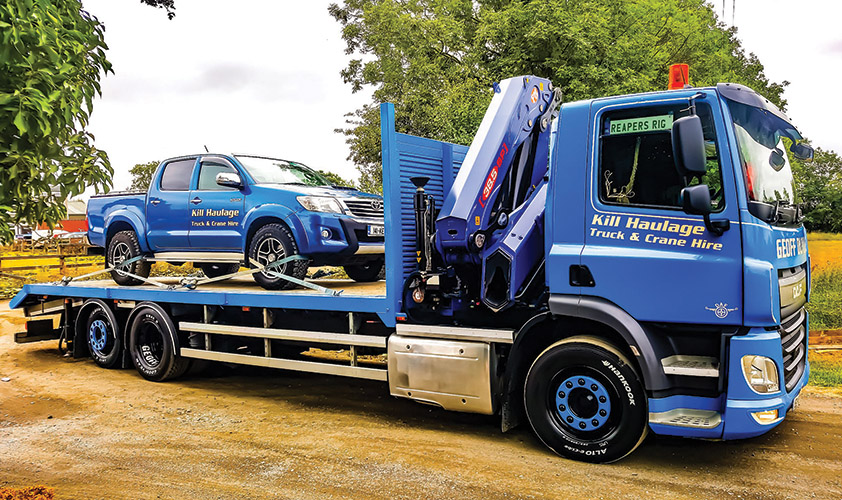 Synonymous with entertaining the masses in and around Temple Bar at weekends, The Group are a Dublin-based trio who are renowned for their ability to put on a great show. Due to the spontaneous nature of their gigs, they invariably get a great reaction from the crowd. They're a great addition to the Full of the Pipe 2019 line-up!
If you've socialised in the famed The Mezz bar and venue, widely known as Temple Bar's capital of live music, then chances are you have been fortunate enough to witness The Group in action. The band has a residency at The Mezz every second Friday and have played at venues all over the city and beyond. They're looking forward to making their Full of the Pipe debut at Punchestown in June, 2019.
Drummer Alan Doyle is particularly excited by the prospect of performing at Full of the Pipe as he's a truck driver himself and the event is, as such, very close to his heart.
One of the attractions of The Group is the fact that their gigs are improvised to a large degree. "We don't have any set-list," Alan confirms. "We play off the cuff and very much in party mode. So, it's not the same gig over and over again. Every gig is different, always fresh and instantaneous.
"We can play requests all day long, if that's what people want us to do and we're able to cover a wide range of genres, from the '50s through to the present day, incorporating jazz, rock, whatever."
The Group (plus special guests) made huge waves for their performance of The Last Waltz Live at The Olympia Theatre and will be back – by popular demand - for another rendition of that show in September, recreating one of the most iconic gigs in history with a set-list including hits from The Band, Bob Dylan, Neil Young, Van Morrison, Muddy Waters, Neil Diamond, Eric Clapton and Joni Mitchell.
A three-piece featuring brothers Kevin and Daragh Butler on bass and guitar respectively (both also handling vocals) alongside long-time colleague Alan Doyle on drums, The Group can bolster their line-up with additional musicians depending on the nature of a specific gig or gathering. "It all depends on what the requirement of the gig is – we can bring in whatever we need. For Full of the Pipe, I think we'll be keeping it to a three-piece."
Although he's played a lot of massive gigs down through the years, Alan is especially excited about the prospect of taking to the stage at Full of the Pipe. "It's our first time to do it and I'm immensely looking forward to it," he confirms.
"I'll be bringing my truck to the show as well – a DAF CS, which I drive for Geoff Dunne and Kill Haulage – and it's going to be a great weekend. Full of the Pipe is a brilliant truck show already … performing at the tenth anniversary show makes it extra special."