Richard Cunniffe Memorial Run 2019
03/05/2019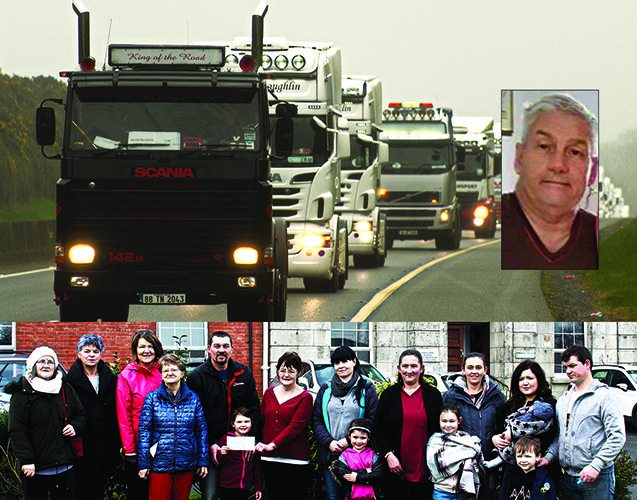 The first annual memorial run in memory of Richard Cunniffe which took place on Saturday 16th of February 2019 with all the proceeds going to Gorey District Hospital.
Richard spent many years driving trucks in Ireland and on the continent. He was widely known on the CB as Chicken George with a unique laugh (cackle) and he only followed one set of rules, his own. He is unforgettable and a legend in his own right, he always was and always will be King of the Road.
Keep her flat to the mat on the highway in the sky. You are sadly missed by your family and friends.
A massive thank you to everyone who participated in the run. The amount that was raised came to €1,370, and his family and friend hope this helps the hospital with any upgrades needed.