TRP Ireland opens brand new South Dublin parts store
19/03/2019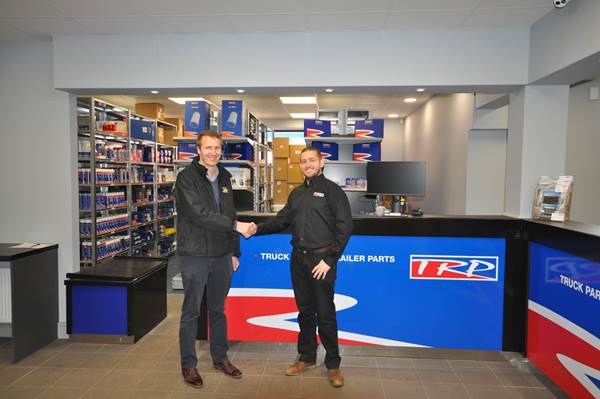 TRP Parts Ireland is opening a brand-new parts store, based at Rathcoole Commercial Vehicle Test Centre in Greenogue Business Park, South West Dublin.
TRP Parts is Ireland's leading supplier of all makes commercial vehicle parts for truck, trailer, van and bus, with a portfolio of over 75,000 parts, all sourced from major manufacturers. The new Rathcoole store is part of ambitious growth plans for TRP in 2019, and is the second store to have opened in Dublin in the last six months.
The new Rathcoole TRP Parts store will celebrate its opening with an 'Taste of TRP' Open Day being held at the site on Thursday 28th March between 2pm – 7pm. Customers will be able to tour the new facility, meet the team and enjoy food which is on offer throughout the afternoon.
TRP Parts Ireland is part of the same group as DAF Trucks Ireland with both brands falling under the PACCAR umbrella. DAF Trucks Ireland Aftersales Director Arthur O'Sullivan explained, "Through our TRP stores we not only stock Genuine DAF Parts, but also the country's largest range of all-makes parts. Our new store at Rathcoole continues our mission to provide our customers with outstanding availability of DAF and all-makes parts nationwide".
The store has been opened on the site of Rathcoole Commercial Vehicle Test Centre, and marks the start of a new partnership between TRP Parts and Rathcoole Commercial.
Paul Cooke of Rathcoole Commercial said "We are delighted to welcome TRP store to our location. TRP Parts will take on responsibility of all parts requirements for one of Dublin's largest independent commercial garages and will aid us in providing excellent customer service."
O'Sullivan continued, "We're thrilled to be working with Rathcoole Commercials and we look forward to a long and successful partnership with them".