BOC boosts safety with Michelin telematics system
23/10/2018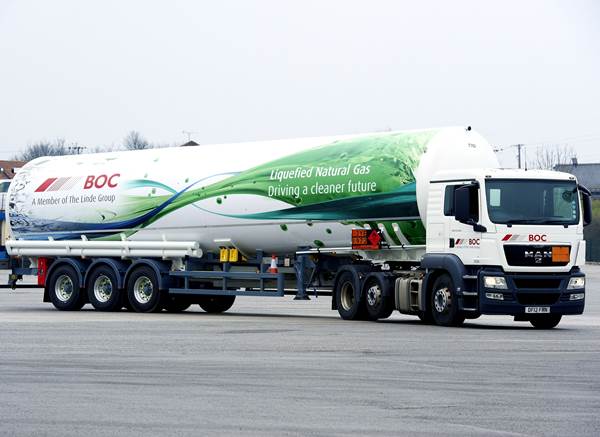 As part of its ongoing commitment to improve safety, BOC, the largest supplier of industrial gases and medical gases in the UK, is to fit Michelin's EFFITRAILER telematics system to its entire bulk tractor and trailer fleet.
During a successful six-month trial on 10 BOC assets, the programme – which offers an on-board datalink, tyre pressure monitoring system, electronic braking system data analysis and constant geolocation – helped to enhance safety as well as prevent roadside breakdowns and minimise downtime.
Commenting, Roger Wilkinson, National Transport Manager, BOC UK & Ireland, cited the programme's safety features as key to rolling the Michelin equipment out across its fleet.
"EFFITRAILER connects to every BOC tanker's anti-rollover device and provides an alert to the transport office in the event the system is activated which, from a driver training perspective, is very important."
Wilkinson also highlights the other extensive features offered by EFFITRAILER. "It doesn't just monitor tyre pressures – it provides hub heat readings which tell us of any potential issues with the brakes or bearings. It also measures trailer utilisation from a time perspective, which is excellent.
"And Michelin's programme will tell a driver via a mobile device what their tyre pressures are before they go out on the road."