Michelin introduces new coach tyre
09/10/2018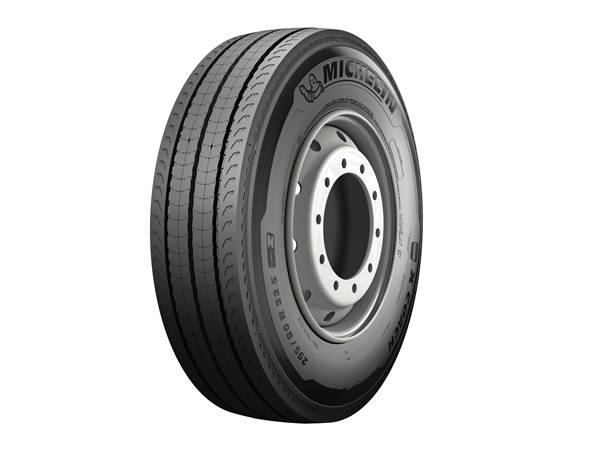 Michelin has launched a new multi-position coach tyre which it says delivers a potential mileage improvement of up to 16 per cent over its predecessor.
Designed to bring peace of mind to both long-distance and regional coach operators, the new 295/80 R 22.5 X Coach Z tyre can be fitted on both steer and drive axles and carries both the M+S (Mud + Snow) and 3PMSF (Three Peak Mountain Snowflake) sidewall markings – which Michelin says are testament to the tyre's high level of grip in all weather conditions.
Long-lasting performance is said to be delivered via a regenerating tread pattern that changes as it wears, with grooves and water clearing channels opening up in the later stages of the tyre's life.
The new groove design also helps maximise the contact patch, putting more rubber in contact with the ground, ensuring high levels of wet grip throughout the tyre's life.
Commenting, Chris Smith, Michelin's B2B Sales Director, says: "The X Coach Z is a versatile product that will maintain performance through all seasons. With its robust construction comes increased reliability and minimised downtime as well as reduced noise levels for drivers and passengers."
The new tyre features two of Michelin's latest generation technologies, Regenion and InfiniCoil.
Regenion is the name given to describe the differently shaped grooves which ensure minimal tread deformation, and which lower rolling resistance leading to less fuel consumption. InfiniCoil is a separate technology which features the introduction of a continuous steel cable around the entire crown block.
Available now in the 295/80 R 22.5 dimension, the Michelin X Coach Z has a 7.5 tonne load carrying capacity when fitted