Northroad Commercials: passing the test of time
20/09/2018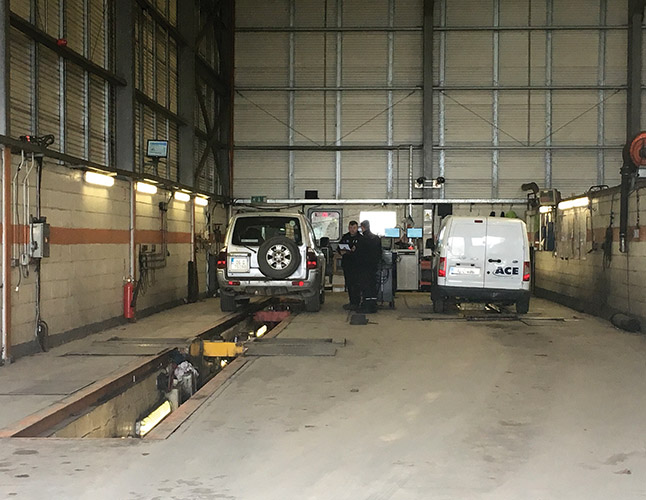 Northroad Commercials is one of Ireland's longest-serving and busiest CVRT test centres. More than three decades since its inception, this progressive family-operated business, which also provides keen commercial vehicle maintenance and repair services, is going from strength to strength, having been restructured and essentially reinvented in recent years. We touched base with Company Secretary Karen Mooney to find out more.
Firmly established as one of Ireland's premier commercial vehicle test and repair centres, the business is now under new ownership and has undergone a complete transformation over the last two years, finetuning the operation to ensure that customers can avail of better service levels than hitherto. Karen Mooney is pleased to report that all the hard work going into the business is showing and with the improvement in the economy the centre is very busy.
The company has been in business for over 30 years and is now under new directorship, resulting in restructure of the business. Frank and Brian Mooney are the two new directors. They had worked with Northroad Commercials for 30 and 22 years respectively when they bought over the company in January 2016 upon the retirement of the company founder Director John McKittrick.
A new infrastructure has been put in place, including an increase in staff with the appointment of key personnel. Substantial investment has been made in Health & Safety and in new tools and equipment. We've also invested a lot in training in order to upskill our staff and provide them with the necessary skills & qualifications.
We have provided training for new CVRT testers and Tachograph Calibrators. The end result is an even better improved and streamlined service than the one for which Northroad Commercials, established in 1986 and synonymous with haulage, transport and distribution across the capital and beyond was already renowned.
The new-look business is currently generating full-time employment for a team of 22. Northroad Commercials has an excellent and professional workforce in place which assures the winning of important contracts and maintaining repeat business. Our team is committed to delivering the highest possible level of customer and vehicle care.
Part of the CVRT Network since 1987, Northroad Commercials is in an ideal location which adds to the popularity and success of the business. Plans are in place for a new enterprise centre in the area so we are in a perfect location to benefit from that."
Flexibility is another key strength and the team at Northroad Commercials. Hours of opening for Northroad Commercials CVRT testing are from 06:30am to 17.30hrs to accommodate companies and individuals who need to get out on the road again as quickly and conveniently as possible.
The team of eight fully qualified technicians in the garage providing commercial vehicle repairs which complements the CRVT side of the business offering competitive quotations for work required and ensuring a very quick turnaround all under one roof.
Since the new directors took over, much time and energy has been invested into making the business as efficient and contemporary as possible. We are greatly encouraged by the progress we have made since early 2016. As a family-owned and operated business, the work that goes in behind the scenes is both immeasurable and invaluable.
In December, Northroad Commercials successfully upgraded their quality management system certification to ISO 9001:2015 – the newest version of the standard. Offering outstanding commercial vehicle testing and repair / maintenance services, Northroad Commercials is in a very strong position going forward. The hard work doesn't stop now … we'll continue to work hard to serve our customers as efficiently and conveniently as possible.
Northroad Commercials
Unit 20E Rosemount Business Park
Ballycoolin Road, Dublin 11
Tel: 01-8829300
Email: [email protected]
Taken from Irish Trucker & Light Commercials magazine, May-June 2018, Vol 21 No 4