An extra pair of eyes on the road
03/09/2018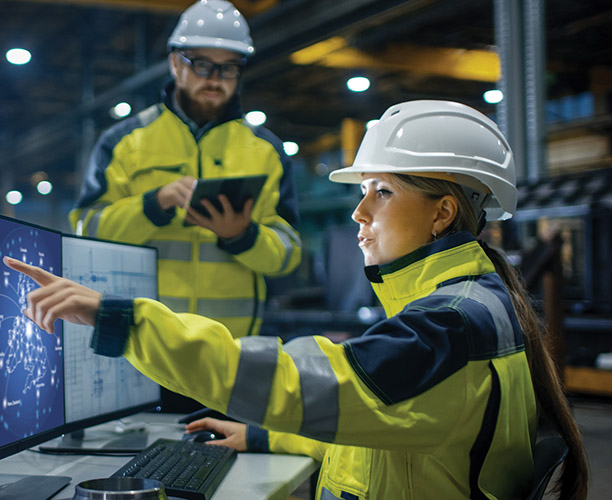 'Live-view' is going to change the game for hauliers, putting them ahead of the competition by providing real-time video footage back at the yard - so you know who has had an incident, and who was responsible, before the truck has even returned – the end result? Your truck, back out on a job while others are just reporting an incident to their insurer.
In the last ten years the HGV and haulage industry in Ireland has come under far greater scrutiny and regulation with a view to increased road safety. From driving mirror additional requirements; conspicuity markings; spray suppression and CVRT tests the industry is being pressed into greater awareness of and responsibility toward other more vulnerable road users. Irish trucks using UK roads face an increasingly hostile environment, where high profile road deaths have turned public opinion against the industry and the dangers to cyclists and pedestrians have informed new road safety standards such as FORS (The Fleet Operator Recognition Scheme) and CLOCS (Construction Logistics and Community Safety).
Sadly, some individuals are taking advantage of these tragedies and making malicious false claims against HGV's and vans. Drivers that once considered the use of video surveillance as 'Big Brother' are now grateful for irrefutable proof of their innocence. The growth in fake claims is sending commercial insurance premiums soaring, so investment in video equipment makes excellent business sense.
Many haulage firms are turning to Irish-owned CKO in North London who have been involved in the design, development and distribution of audio-visual and electronic systems to the commercial and passenger vehicle market for over 30 years.
Jackie Collins, Operations Director explains "When my father started the company in the 80s he could not forsee the kind of compensation culture that we have today. But he has always had a sense for emerging industry needs and has made sure CKO is ahead of the curve when it comes to technological solutions. A family friend was killed in an incident involving a lorry driver playing with a music player, so making vehicles safer for drivers and other road users is a personal issue as well as a business, for us at CKO.
"The extra pair of eyes in a lorry cab has other benefits too, getting your truck back on the road after an incident is paramount and avoiding it in the first place is even better," she says. "Our extensive range provides solutions for rear, front and side vision, safe reversing and manoeuvring, we have systems with 360 views and inward facing cameras to monitor drivers as well as the periphery of the truck. For a number of years these DVR's (Digital Video Recorders) have been available through CKO with SD card or hard drive technology, but our 'Live- View System' is a game-changer."
"The real breakthrough with it," says Jackie enthusiastically, "is that it enables real-time viewing both in the cab and back at base. Any incidents prompt email alerts so your transport manager can have begun to deal with it before the vehicle is even back in the yard. This puts you ahead of your competitors when it comes to getting your trucks back out to work in the shortest possible time.
"Not only that but our system allows critical information to be sent back too – GPS mapping, vehicle location and speed, historical tracking, up to 16 live-feeds, multiple vehicles on one interface, remote download and change of settings capacity – the system offers you so much more than a video feed and it can be accessed through a phone app, laptop or back on the desktop in the office. That is a lot of additional functionality at a really affordable cost."
When Jackie is asked whether new data protection changes are going to cause problems for companies using recordable equipment, she says, "Some of our customers are worried about recording under the new GDPR rules this month (May 2018), but we have been preparing for this for over a year. We have produced a guide for our customers so they know how to simply stay within the rules and all our products and systems are GDPR compliant. It's why our customers come back to us again and again," says Jackie. "We have 30 years of technical expertise and can fully support them with a tailor-made solution, technical back-up service and full warranty. You can buy some of this gear on-line but with something so important as your reputation, insurance premium and licence to operate on the line, you need an expert to work alongside you, that's what CKO offer."
Now that sounds like good business sense.
You can find out more about CKO on their website www.c-ko.co.uk or call the office on (0044) 02088638333
Taken from Irish Trucker & Light Commercials magazine, May-June 2018, Vol 21 No 4