15-year-old Matt builds his own truck
06/06/2018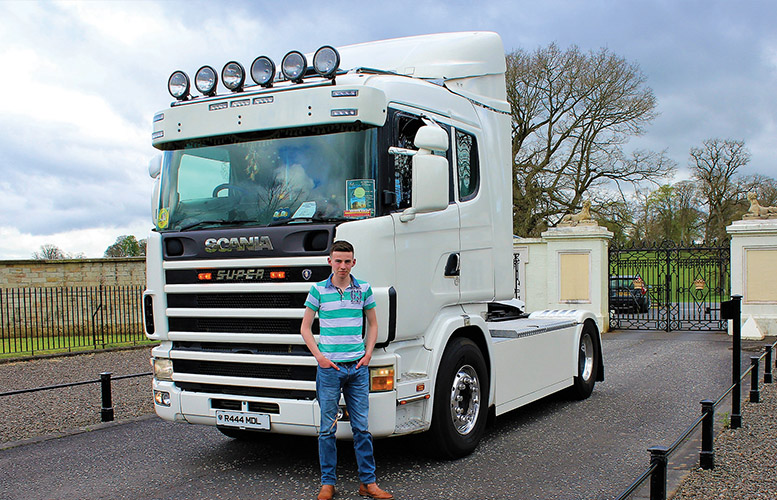 Omagh native Matt Logue has been a busy boy these past 12 months.
In June of last year, the 15-year-old bought his first truck – a 2002 Scania 4-Series – after having saved up for it for four years.
Needless to say, the renovation on the Scania Low Cab started practically afterward Matt made his purchase and it has proceeded to the stage where he is now looking forward to getting more work done as he has his eye on a couple more upcoming truck shows.
The candid Tyrone lad explained that what he's occupied with now has been something he has been dreaming of for some time.
"It has always been my ambition to have a truck of my own and with the strong will power that I have, and the support of my parents, I set out, to begin this project," Matt enthused.
"The truck may be far from a million pound show truck, but for the limited budget I am working from, I feel that I have achieved something that I can be proud off.
"There is still plenty to do to the lorry and I hope to achieve something unique and eye catching when it is finished. Any paintwork done to the lorry, was done in a stable which goes to show you don't need to have a big yard or shed to work in.
"As soon as my dad sold a horse I moved my stuff in and turned it into a temporary mini spray booth! Looking forward to getting some more done to the truck and getting it out to plenty more shows!"