Greyhound Waste row rumbles on
08/07/2014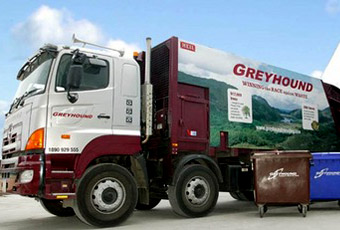 Employee conditions at Greyhound Waste are still being scrutinised as workers at the plant continue to strike.
Now there have been calls for a Government task force to review employment conditions of Greyhound staff. Workers are in a ongoing row with management over pay cuts of up to 35% on a unilateral basis.
Dublin City Councillors discussed the issue last night. Mick O'Brien of the Anti-Austerity Alliance says workers cannot be expected to take that much of a hit.
Seventy members of staff, represented by SIPTU, have been picketing the waste collection company's sites since last month.
Greyhound has been using agency workers to carry out bin collections in the capital since the action began, a move which the company says has led to an increase in productivity.