HGV road tax could be changed
03/07/2014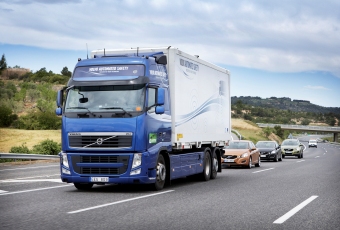 An interdepartmental group is to recommend changes to the Irish motor tax regime for the haulage industry.
The group was set up in January to assess the implications of introducing a pay-as-you-go road tax system for heavy goods vehicles (HGVs). According to Fine Gael TD Pat Breen, the Transport Minister Leo Varadkar has confirmed that the resultant report will outline a number of options.
Breen warned that current motor tax rates are out of kilter with Ireland's European counterparts. He said that it costs EUR4,000 (USD5,640) to tax a truck in Ireland, while in Northern Ireland, the cost comes to a mere EUR850. Hauliers must also pay a road-user charge while in Europe, and a GBP10 (USD17) levy in the UK.