Emissions saver launched by company
02/07/2014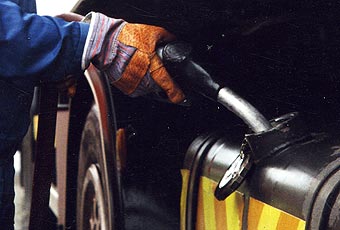 A company has launched what it claims is an emissions-busting hydrogen-on-demand device for any size of diesel engine.
Hydrox Solutions new product works on all types of diesel engines for cars, light commercials, trucks and buses.
Called the Eliminator, the patented device is said to reduce carcinogenic diesel particulate emissions by 22% by improving atomisation of the diesel fuel – and the company says it offers advantages over current DPF (diesel particulate filter) technology.
Steve Wilsher, managing director of Hydrox Solutions, says that the new device's electronic controls ensure efficient and reliable running with minimal maintenance over extended periods.
"The focus across industry has largely been on trying to make savings on fuel, arguably because reliable particulate reduction systems claims have not been substantiated," states Wilsher.
"We, however, are strongly of the opinion that the focus has to be on reducing environmental impact – which is why we have invested so much into engineering an authenticated device," he continues.
"We are confident that those who are heavily reliant on transport for their business, or in the automotive and shipping manufacturing industries, can only benefit from this new system."