Luas celebrates tenth anniversary
01/07/2014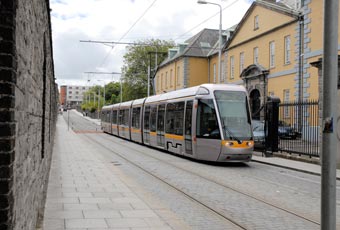 The rail system now carries up to 30 million passengers every year. It is estimated that a further 10 million people could benefit from the Luas by expanding it to other parts of Dublin.
Transport Minister Leo Varadkar said development of new services was the right way to go.
"There's the option of other Luas lines, maybe to Swords and the airport and perhaps Lucan," he said. "It's fair to say the people of Dublin have embraced the Luas. It's the right thing now to connect it up in the city centre and hopefully we can build some new lines as well."