Greyhound bites back
27/06/2014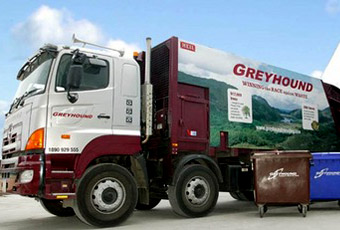 Waste management firm Greyhound has stated that it gives their employees fair rights, despite the company being criticised for doing the opposite.
The much maligned business was the subject of a debate in the Dail as SIPTU prepare to commence an official strike at the company this morning (Friday).
Last Tuesday, Greyhound unilaterally introduced a new clocking in system and pay cuts, which SIPTU members refused to accept.
In the Dáil, United Left TD Clare Daly said the pay cuts could cost workers around €250 a week, and accused the company of exploitation, using untrained agency staff and engaging in work practices appropriate for The Sopranos television show.
In response, Greyhound accused the SIPTU members of refusing to work when the company sought to implement a recent Labour Court recommendation, which found the company's current cost base was unsustainable. The Labour Court proposed two weeks of talks, but did not indicate a specific scale of pay cuts.