Recycling employees continue protest
20/06/2014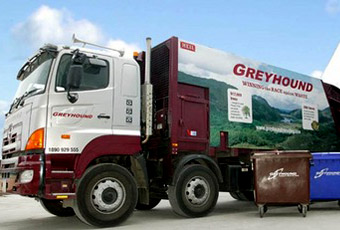 For the third day running, a protest by employees is being held outside the Greyhound Recycling facility in Dublin.

A row has erupted over cuts in pay and around 70 collection workers downed tools yesterday
There will be pickets at two locations, and Siptu's Henry O'Shea said they are starting official action today, saying it was a "lockout" situation.
He also said the details of an agreement from management are different to the Labour Relation Commission's recommendations.
"What they had included in the body of their submission was actually worse than the last document that we came out of the LRC with, because it had further cuts in it to the wages of the lads," he said.