The Irish Logistic and Transport Awards 2011 are open for entries
25/11/2010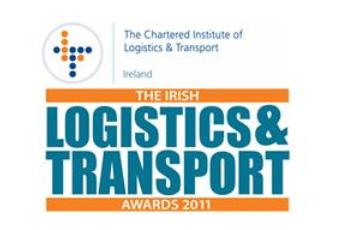 They are calling on all companies to consider their achievements in logistics and transport over the past 12 months, and put themselves forward for an Award. Once again, entry is free.

The Awards will take place in the Burlington Hotel on Thursday, February 10th and are hosted by former Prime Time presenter Mark Little.

Full details of the awards are available at www.iltawards.ie where entry forms can also be downloaded.

They are encouraging as many people as possible to enter as many categories as they feel are relevant, however a separate submission must be made for each. 16 Awards will be made on the night, covering all aspects of logistics and transport. These include:
· Overall Logistic and Transport Excellence Award
· Lifetime Achievement Award
· Supply Chain Integration Award
· Logistics Best Practice Award
· Freight Forwarding Award
· Passenger Transport Award
· Policy Planning Award
· Safety Award
· Environmental Award
· Technology Award
· HR Development Award
· Commuting Award
· Publication Award
· Education Award
· Transport Integration Award
· Young Manager Award
Awards judging will be under the auspices of the Chartered Institute of Logistics & Transport, the recognised professional body for all professionals involved in the transport and logistics industries in Ireland. A distinguished panel of Judges will be drawn from the highest echelons of the industry and co-ordinated by the Institute.
Why Enter?
The Irish Independent are Media Partners to the Awards, ensuring nationwide coverage for all shortlisted companies and winners.
All shortlisted companies will receive a finalist logo to be used in their marketing material.
The Awards night offers the opportunity to network with over 400 logistic and transport professionals from the highest echelons of the industry.
Recognition for the work that you, your company and colleagues have carried out over the past 12 months.
The special post Awards editorial coverage in the Irish Independent will carry photographs of all the winners.
Winning one of these prestigious trophies will set you and your organisation apart from your peers and reward your hard work and endeavour.
Entry is FREE!