Total Motion converts van fleet to Michelin Tyre
05/10/2018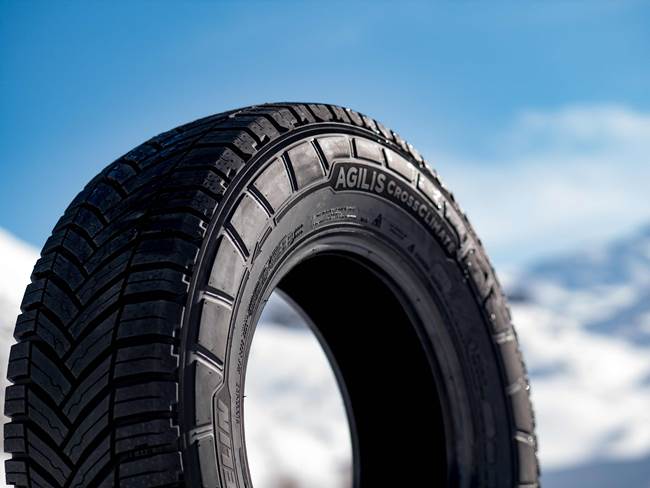 The number of organisations opting to fit Michelin's Agilis CrossClimate van tyres to their fleets continues to rise.
Latest to adopt the summer tyre with full winter capabilities is Leicester-based fleet management company Total Motion who is in the process of converting around 70 per cent of its fleet after predicting the tyres will deliver an extra 3,000 miles per set, versus its previous strategy of fitting dedicated summer and winter tyres for each season.
The shift in policy will make Total Motion one of the largest users of Michelin's latest generation light commercial vehicle tyre in the UK when fitted to their 17,500 vehicles, which include specialist passenger carriers.
Commenting, Total Motion's Strategic Account Manager, Harry Hill, said: "We introduced the CrossClimate+ tyres to our car fleet when the tyre was launched, and our customers reported superb levels of performance."
"As soon as the Agilis CrossClimate tyre became available for light commercial vehicles earlier this year we had the confidence that we would get the same results – we've received excellent feedback on improved road safety and reduced downtime. Plus, with a tyre that is now suitable all year round, it'll only require replacing once its worn, reducing all of the hassle and downtime associated with seasonal changeovers."