MAHA Ireland celebrates 20 years in business
18/09/2018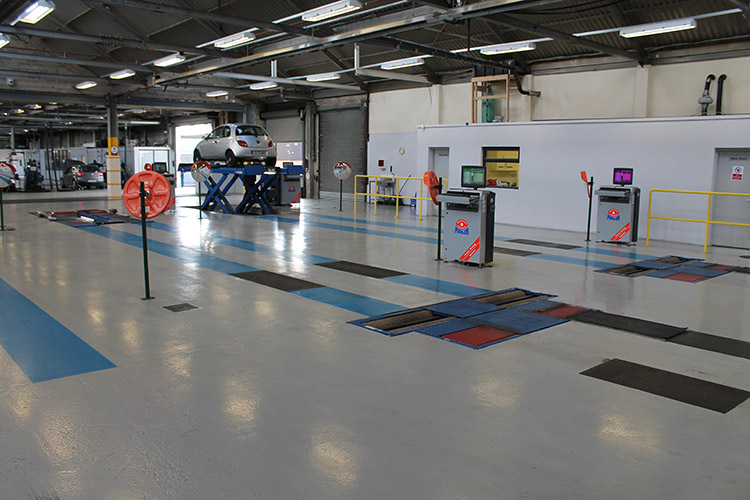 For any business to reach the 20 year milestone is a remarkable achievement and this is a reason to celebrate which what MAHA Ireland Ltd are doing in 2018.
Given the fact that to survive twenty years in any industry in Ireland which included a recession is certainly a situation that needs to be applauded.
From humble beginnings as a 'one-man' operation, this company has become the leader in its field of expertise in Ireland providing its services to a wide range of clients.
Even though, they could be forgiven for wanting to shout from the rooftops that that have reached the two-decade mark, this business will mark the occasion with the minimum of fuss.
"It is a great achievement to reach 20 years and it is a testament to the hard work that both my father and the rest of the team have put in over the years. We will have a small celebration here to mark the occasion and we might have representatives form MAHA headquarters, but it will be low key enough" said Sales Manager Eoin Mallon whose father John established the business in 1998.
The company's big break came a year after being established when they were appointed as the main dealer to provide test equipment for the National Car Testing Service (NCTS). There are 45 of these centres across the country and from their base in Rathcoole, MAHA Ireland provide them with all the equipment.
Additional chapters in in the MAHA Ireland success story were written in 2001 and 2005 respectively when The Driver Vehicle Agency (Northern Ireland) signed an exclusive contract for MAHA equipment and The Vehicle Testing Network (VTN) commenced their upgrade program of which MAHA Ireland secured more than 65% market share.
MAHA is currently considered to be the leading manufacturer of Vehicle Safety Test Equipment, vehicle lifts and dynamometers. The product range covers applications for car, commercial and agricultural machinery workshops.
Vehicle testing in Ireland has undergone significant changes in recent years. An authorised testing facility must be equipped with a test lane which consists of at least one 20 ton roller-brake tester, one axle play tester, one axle lift, one headlight tester and one opacimeter.
A decisive factor for MAHA Ireland being so successful in the equipping of test sites is the fact that the company can supply testing and measuring technology as well as lifting technology entirely from one source.
This is a great advantage for customers in terms of maintenance and calibration of the test equipment. In addition to high quality testing and lifting technology, MAHA Ireland also offers its customers extended warranties and maintenance contracts. Meanwhile, MAHA Ireland is not only the leading supplier for commercial test lanes. The company is also one of the most important suppliers of test equipment and testing devices for the many car workshops that perform technical vehicle inspections.
Support plays a huge part in the success of the business and Eoin revealed that this is an area that John and the team have always placed a great emphasis on.
"The product is key, but support is equally as important and we are always here to help our customers in any way that we can. There is always someone here on hand to help with an enquiry or if they have a problem with some of our products.
"We have 12 vans on the road, five in the north and seven down here. Through this we can ensure that all our customers will be attended too in a prompt and quick manner."
There are more and more MAHA products being used in garage workshops around the country and this is an area of the business that they are keen to promote.
"A number of transport companies have installed brake testers in their workshops in the last year. With the introduction of the 12-week check on trucks, it would be beneficial for hauliers to have their own test equipment. It would not only save money in the long run, but would also cut their downtime substantially."
Their products are renowned for their quality and reliability and it is the policy of MAHA Ireland to provide the highest standards of professional practice and to maintain the quality of its service to all its customers.
MAHA products are also approved by many leading car manufactures like Mercedes, BMW, Audi and Volkswagen.
In 2011, they were accredited as a calibration laboratory to the international standard of ISO17025 by the Irish National Accreditation Board (INAB), the only vehicle test equipment company in Ireland to achieve this standard.
Today the company employs 21, and their staff is made up of mobile service engineers which are strategically located across Ireland with sales and administration support staff based out of their premises in Greenogue Business Park.
Their engineer's vehicles are dedicated mobile calibration units carrying the required equipment to facilitate calibration needs while a selection of parts is also at hand for the engineer to enhance the possibility of first time fixing.
Suitably trained both internally and off site at the training facility in Germany, MAHA Ireland's dedicated team are committed to carry out installations, calibrations and repairs to the high standard expected by their customers and ensuring the best possible service is offered and maintained.
MAHA Ireland Ltd
629 Jordanstown Avenue,
Greenogue Business Park,
Rathcoole,
Co. Dublin
Tel: +353 1 458 7548
Fax: +353 1 458 7552
Email: [email protected]
Website: www.mahaireland.ie
Taken from Irish Trucker & Light Commercials magazine, May-June 2018, Vol 21 No 4