CAE Delivers appoints IT Director as UK-Ireland volumes grow
03/09/2018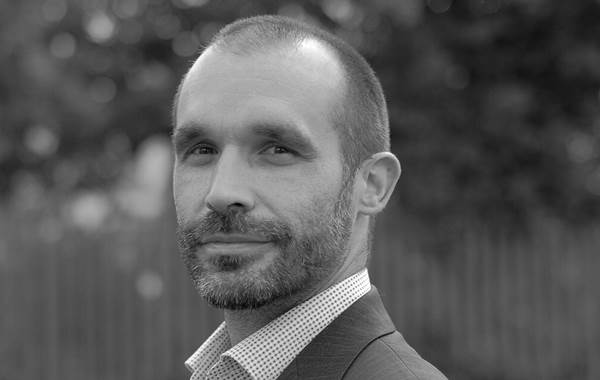 One of the UK's leading independent delivery firms has claimed that its latest senior appointment has made it even more of a force in deliveries to Ireland.
CAE Delivers has described the recruitment of Paul Cullen as a significant strategic step, adding that it coincides with a rise in shipments for major UK retail brands.

Mr Cullen, who joins as IT Director, is the third executive level hire in the last four months as the carrier expands on its reputation as the premier independent specialist in UK to Ireland deliveries.

CAE Delivers' Managing Director Jamie Knapper insisted that persuading Mr Cullen to leave a much more established competitor underlined the strides being made in transforming the company.

"At a time when we're seeing a considerable increase in new business, it's something of a coup having Paul come on board.

"Being a reliable carrier partner is much more than merely making a delivery. Our client brands depend on us to help make their management of the delivery process even more efficient.

"These days, that means ensuring a seamless integration of their IT systems and ours, and Paul is widely regarded as one of the very best in doing that, having amassed enormous experience over the course of more than a decade with some of the largest parcel firms around.

"I regard his appointment as another vital element in the process of making CAE Delivers even more capable. However, we won't be resting on our laurels and are making other important changes in an effort to keep us well ahead of the competition."

Mr Cullen takes up his post at CAE Delivers' Trafford Park headquarters having left the role of IT Client Support Manager at ANC Express/Fedex which he'd occupied for the last 16 years.

The position entailed him being involved 13,000 key accounts with large and small clients.

He joins months after Dean Lycett - a former colleague who spent more than a decade as National Sales Manager first with ANC Express/Fedex - was appointed as CAE Deliver's Group Business Development Director.

Mr Lycett had spent two years in a similar capacity with Ireland's largest independent delivery firm, Nightline, prior to its acquisition by UPS last year.

Tim Quinn, who had an eight-year stint as Nightline's Business Development Manager, bringing in more than £10 million in new business, has also joined CAE Delivers as its National Sales Manager.
Mr Knapper said that the management transformation had been instrumental in winning new business from leading consumer brands.

"Whilst a rise in home deliveries continues to reshape our industry, we're seeing demand for both B2B and B2C deliveries.

"Our clients recognise the role which stores still play in complementing their online operations and we're delighted that we can support them."
He added that a new faster and more direct Irish service which was only launched last month had already become a critical factor in a number of new contracts.

The service saves valuable time by sorting consignments according to individual Irish delivery routes on arrival at CAE Deliver's Manchester distribution centre instead of when they reached its Dublin depot.
CAE Delivers is also one of the first British operators to use Eircode, an advanced postcode system developed to combat the difficulties caused by Ireland's high proportion of non-unique addresses.