Full of the Pipe 2018: Truck-loving Donegal girl Ailish looking forward to entertaining the crowds
01/06/2018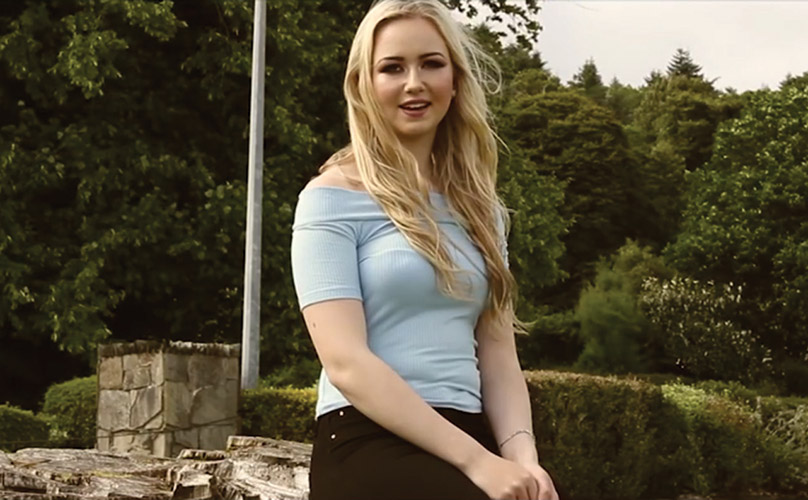 Ailish McBride from Creeslough in Donegal will be on hand at Full of the Pipe Truck Show Ireland 2018 to provide some fabulous musical entertainment. It's a fitting gig for the young, up-and-coming country singer as she hails from a strong trucking family and has recorded some well-known trucking anthems such as 'Scania 164' and 'Trucking Queen'. A perfect match if ever there was one – and this promises to be a not-to-be-missed performance.
Once again the organisers of FOTP have left nothing to chance when it comes to making sure that guests are kept entertained and active at this year's show, where the musical entertainment will be of the very highest calibre. Ailish McBride is making big waves at the moment and she's looking forward to playing in Punchestown.
"I can't wait," she enthuses. "This will be my first time attending the show and it's going to be a brilliant weekend. I have a bit of an interest in trucking myself and my family in England [uncles and cousins] run a haulage business [Mossop Haulage & Construction Services], operating between Ireland and the UK. I've been around trucks all my life so I'll certainly enjoy Full of the Pipe."
'Scania 164' is one of Ailish's best-known songs and had at the time of writing already passed the 500,000 views mark on YouTube. Written by Joe Kelly from Dungiven, it's a wonderful song, brilliantly delivered, and is flying in terms of positive ratings.
'Trucking Queen' is another tune that has helped put Ailish on the map, so to speak, and her CD, 'Home To My Donegal' can be purchased on her website - www.ailishmcbride.com. A large selection of songs, videos and performances are also streaming on YouTube.
It's all go for Ailish at the moment as she has just recently completed her college exams and has a busy summer ahead, with plenty of gigs in the pipeline. A new album is also scheduled for release imminently.
"I'm hoping to get a band on the road and get as many gigs as I can during the summer. One of the bands at Full of the Pipe will be backing me in June and hopefully everyone will enjoy the show."
It's going to be a big occasion not just for Ailish but for her whole family. "All of my family will be coming up from Donegal as well as the crew from England. They're over and back on a regular basis anyway and are big into their trucks. They're looking forward to the show and I'm sure it's going to be a great weekend. I'm really looking forward to it."
June is going to be an exciting month as Ailish is also booked to play at the prestigious Cowboys and Heroes Country Music & Americana Festival in Drumcoura, County Leitrim. The talented Donegal girl also hosts her own TV show called Ailish's Country Mix on Keep It Country TV (Sky 389).
Country music loving Ailish is the daughter of Denis and Amanda McBride and she has one sister, Shauna, who is a student in Galway. She says that among her favourite singers are Caitlin, Louise Morrissey and she is also a big fan of Nathan Carter. Ailish first took to the stage when she was at primary school at a Christmas Concert organised by Scoil Mhuire in Creeslough. She performed the song 'The Masters Hand' on the night.
'Home To My Donegal' has been receiving airplay on local and internet radio. It's a twelve-track CD, recorded in Seamus McGee's Recording Studio in Gweedore. As well as the title track it also features eleven other tracks by the talented Creeslough girl, who we're going to be hearing a lot more about.
A great addition to Full of the Pipe Truck Show Ireland's entertainment schedule, Ailish is sure to put on a good show!
Full of the Pipe Truck Show Ireland 2018 - Punchestown Racecourse, 9/10 June 2018