Michelin launches 'fuel saving' regional haulage tyre
12/04/2018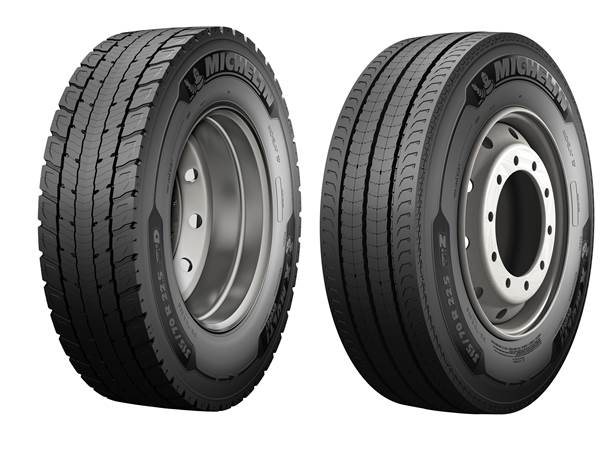 Michelin has launched a brand-new tyre range aimed at regional haulage operations where fleet bosses place a priority on fuel saving.
The introduction of the Michelin X Multi Energy marks the first time the company has launched a dedicated fuel-saving tyre outside of the typical long-distance trunking sector.
Michelin says extensive testing with its new X Multi Energy has demonstrated a fuel saving of up to 1.2 litres per 100 km compared to the X MultiWay 3D (using the VECTO* calculation), whilst equalling its predecessor's proven mileage potential.
Using the EU VECTO tool, Michelin has calculated that the new X Multi Energy tyres can save 1.1 litres of fuel per 100 km over the average of its three premium competitor rivals, which equates to a saving of more than €3,000 over a five-to seven-year truck lifecycle.
Commenting, Chris Smith, Sales Director B2B for Michelin in Ireland, said: "This new X Multi Energy is a first for Michelin, and operators in Ireland are ideally positioned to benefit from it as it gives regional hauliers and own-account operators a clear choice depending on their preference for tyre longevity or fuel saving."
Designed to be regrooveable and retreadable via the Michelin Remix process, the Michelin X Multi Energy also has both the 3PMSF (Three Peak Mountain Snowflake) and M+S (Mud + Snow) markings which are testament to the tyre's high level of grip in all weather conditions.
As a consequence of the ultra-low rolling resistance and fuel economy, the Michelin X Multi Energy is being fully adapted and homologated by all the major truck OEMs, and is available on the replacement market with immediate effect as a 315/70 R 22.5, in both all-round fitment and drive axle patterns.
For further information on the Michelin commercial vehicle tyre range visit http://trucks.michelin.co.uk/