Cormac Murphy Memorial Run
29/11/2017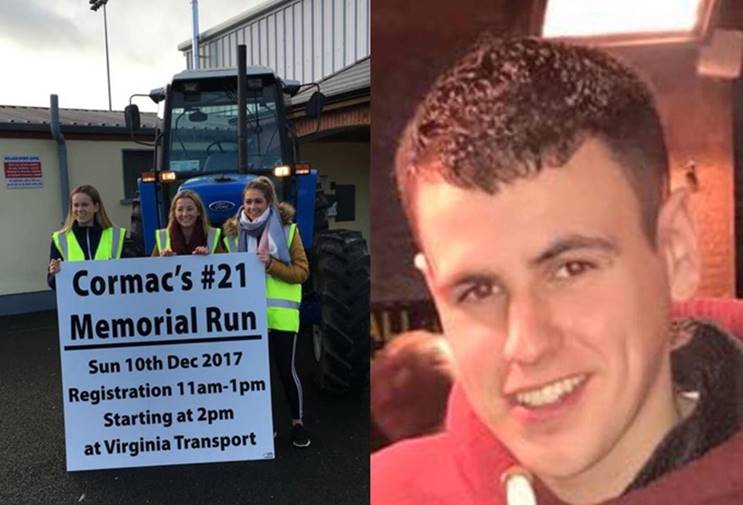 The first annual memorial run in memory of Cormac Murphy will be held in Virginia Transport, Maghera Co. Cavan on Sunday 10 December 2017.
Tractors, trucks, vintage cars, bike are all welcome. Registration is from 11am to 1pm and the run starts at 2pm at Virginia Transport
Admission is €20 and for any further details text 087 3834587.
Thank you!