Knockbridge Vintage Day
24/08/2017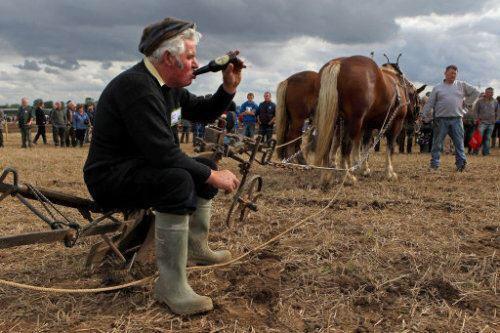 Knockbridge Vintage Day is taking place in Knockbridge just outside Dundalk on Sunday 10 September.

They have a fantastic line up of attractions organised for the upcoming Vintage Rally including Entertainment by Declan Nerney | Extensive Displays of Vintage Tractors, Cars and Bicycles | Vintage Threshing and Working Area | Dog Show | Flower Arranging | Vintage Ploughing | Jiving Competition | Sheep Racing | Vintage Fashion Show | Cookery Demonstrations | Children's Play Area | Tug of War | Much Much More!
New attractions this year include Crafty Rock. There will be Craft Classes for children aged 5 -12 given by their very talented crafters and also lots of Art and Craft market stalls.
Another new addition to the event this year is the renowned magician, David Murray.
Whether you are a die-hard vintage enthusiast or not, this is a day not to miss.
Knockbridge Vintage Club has donated over €150,000 to local worthy charities which is way beyond their expectations when the club was formed. At the end of every year, they host a Senior Citizens Christmas Party for the aged of their community and also a Presentation Night where the monies raised during the year are presented to charities who continue to carry out excellent work in their locality.