Retailer reports 18 per cent saving with Michelin Tyre policy
09/05/2017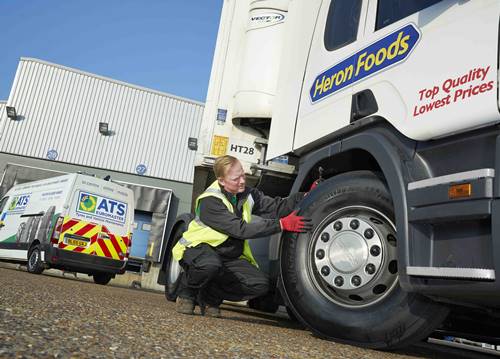 Independent UK grocery retailer Heron Foods claims to have cut its annual tyre bill by 18 per cent after adopting a full Michelin tyre policy across its 100-strong fleet of trucks and trailers.
Transporting goods to its 252 high street stores across the north of England and the Midlands, each commercial vehicle in the Hull firm's fleet, which consists of a mix of 45 articulated and rigid trucks, plus 55 trailers, travels more than 100,000 miles each year.
Since switching to a Michelin policy, the company has reported significant improvements in vehicle uptime and fuel consumption across the fleet.
Commenting, their Head of Logistics, Karl Dawson said: "Our trucks cover a serious mileage each year and durable, hard-wearing tyres are integral to keeping operating costs low.
"The move to Michelin rubber has unlocked a more cost-effective tyre policy, plus we have the peace of mind that we're benefiting from the best reliability, safety, fuel efficiency and compliance that we need as a vehicle operator."