Customer satisfaction guaranteed
02/03/2017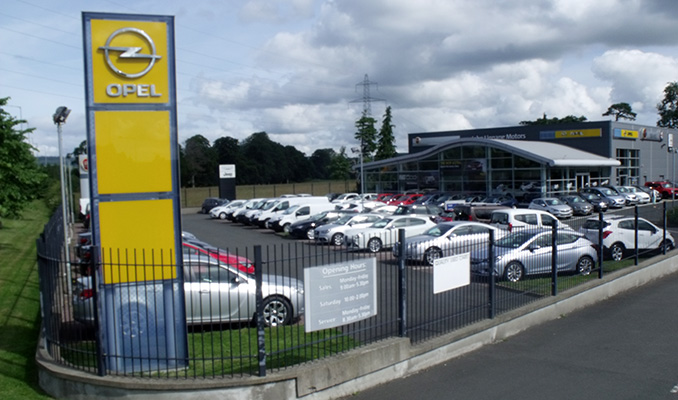 Offering the highest standard of sales and after-sales is at the core of John Linnane Motor Ltd's business. The 2010 and 2011 Fiat Dealer of the Year's name is synonymous with customer satisfaction.
The recently launched Talento van is an exciting addition to the Fiat Professional range.
Positioned between the Doblo Cargo and Ducato, the new model is available with turbo and twin-turbo diesel engines with six-speed manual gearboxes and power outputs of up to 145hp with a range of body styles, including vans, people carriers, crew cabs and flatbeds.
The vehicle shares its platform with the Renault Trafic and Vauxhall/Opel Vivaro, and is built at Renault's facility in France.
Anyone interested in a test drive should get in touch with John Linnane Motors Ltd. Rathnew, Co Wicklow.
John Linnane Motors boast a wide selection of Fiat commercial vehicles, including the Talento, at very competitive prices in their state-of-the-art showrooms.
Due to a wide range of products able to meet the most diverse mobility and transport needs, and also to over a hundred years of experience, Fiat Professional has become a leader in its own sector.
All vehicles in the Fiat Professional range are designed and built to meet professional requirements as effectively as possible.
Fiat Professional has been awarded numerous international prizes by panels of trade journalists.
One of the most important was Van of the Year: won in 1994 by the Ducato, in 2006 by the Doblò Cargo, in 2008 by the Scudo and in 2009 by the Fiorino and in 2011 by the New Doblò Cargo.
On the back of a 30 year mutually beneficially relationship with the Italian manufacturer, John Linnane is the man to talk to when it comes to Fiat vans.
Winner of the Fiat Dealer of the Year award in 2010 and 2011, John Linnane Motors was singled out not only for its exceptional sales performance but also for its exceptional customer service record; the exemplary standards of its showrooms and the high level of professionalism exhibited by its staff.
At the time, Adrian Walsh, M.D of Fiat Group Automobiles, said: "John Linnane Motors is an outstanding representative of Fiat Group Ireland and while its sales figures and the presentation of the dealership would be reason enough to award John Linnane Motors our 2010 'Fiat Dealer of the Year' accolade, it's the exceptionally customer-centred approach that the dealership takes that really sets it apart."
Nothing has changed in the five years since John picked up those awards as his team of 13 employees take great pride in providing the highest levels of customer service and look forward to helping customers find their new van.
"Due to the upturn in the economy, people are interested in buying bigger vans and the business has been going very well of late," John revealed to Irish Trucker & Light Commercials.
"The Fiat Ducato is a highly regarded and renowned as one of the best vans on the market. It's hard to beat the Doblò when it comes to reliability and value while we are all excited by the new Talento."
In addition, John Linnane Motors are main dealers for Fiat, Opel and Jeep new car sales and they also stock a large range of quality used cars for sale. They provide a fully equipped car service and car parts facility while competitive motor finance packages can be arranged and they can even source cars to order.
Apart from Fiat, Chrysler, Jeep, Alfa Romeo and Opel, John Linnane Motors service department can cater for all makes of cars, including motorhomes and commercial vehicles, whether it is for a full service or a minor adjustment. Indeed, motorhome servicing is another speciality.
They offer a collection and delivery service from your home or business saving you valuable time and they can offer a replacement car, subject to advance notice and insurance conditions.
Specialised diagnostic tooling means that problems in any models can be quickly diagnosed and their skills in all makes means servicing is second to none.
With over three decades in the motor trade, John Linnane Motors can safely say that your car will be in good hands for its maintenance whatever the make or model.
Open Monday to Friday (8.30am – 5.30pm) and Saturdays (10am – 2pm), they are a customer driven company first and foremost and their reputation for looking after their customers speaks for itself.
John Linnane Motors Ltd
Exit 16 off the M11
Rathnew
Co. Wicklow
Phone: 0404-68946
Website: www.johnlinnanemotors.ie
Taken from Irish Trucker & Light Commercials magazine, Vol 19 No 7, August 2016