Michelin reports low accidental damage claims
02/12/2016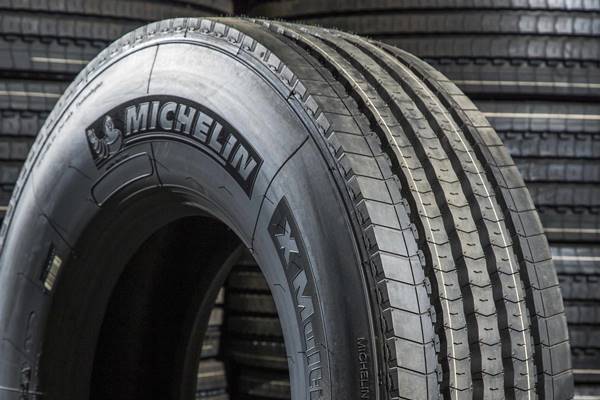 Michelin says its accidental damage guarantee for its bus, coach and truck tyre ranges is delivering on its promise of first class reliability and uptime for commercial vehicle fleets.
From 1 May to 31 October 2016, the tyre manufacturer has received just 98 claims for damage of which 92 were accepted as valid – from more than 54,000 eligible tyres sold on the replacement market.
Under the scheme – believed to be unique amongst bus, coach and truck tyre manufacturers in Irish and UK markets – operators are refunded for any accidental damage suffered before a tyre is 50 per cent worn, with the refund calculated against the remaining tread depth of the tyre.
The X Multi guarantee for regional tread patterns covers 37 bus, coach and truck tyre sizes, including all X Multi and X MultiWay regional tyres, in all available sizes. An X Works guarantee is also available for truck tyres used in on/off-road applications, covering 14 sizes, including the newly-launched X Works HD D (drive) and HD Z (all-position) tyre patterns, plus three sizes of Remix tyres: X Works XZY and XDY in 315/80 R 22.5, and X Works XZY3 in 385/65 R 22.5.
For further information on the Michelin commercial vehicle tyre range visit http://trucks.michelin.co.uk/ Customers in the Republic of Ireland must register tyres with either their tyre dealer or their local Michelin Account Manager.